Veteran Astronauts Gorie And Olivas Leave NASA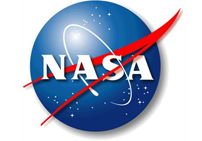 Veteran astronauts Dominic Gorie and John "Danny" Olivas are leaving NASA. Olivas' last day with the agency was Tuesday, May 25 and Gorie's is June 4.
Gorie, a retired U.S. Navy captain, is a veteran of four space shuttle flights. He has traveled more than 18 million miles in space during his missions, serving as pilot and commander. Gorie served as pilot on shuttle mission STS-91 in 1998 and STS-99 in 2000. He served as commander on STS-108 in 2001 and STS-123 in 2008.
"Dom is a superlative leader of people who consistently treats others with respect and professionalism," said Peggy Whitson, chief of the Astronaut Office at NASA's Johnson Space Center in Houston. "We will sincerely regret the loss of his candor, humor and professionalism."
Olivas has flown on two shuttle flights and has accumulated more than 668 hours in space. He served as a mission specialist on STS-117 in 2007 and on STS-128 in 2009 and conducted five spacewalks. Olivas accumulated more than 34 hours of extravehicular time in space.
"Danny's expertise in spacewalking and materials engineering will be sorely missed with his departure," Whitson said.
For more information about NASA astronauts, visit: http://www.jsc.nasa.gov/Bios/astrobio.html