Utah School Participating in NASA Flight Project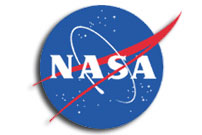 Students from Wendover High School, Wendover, Utah, will experience the thrill of conducting launch operations and a science mission during a workshop March 21 – 23 at the NASA Wallops Flight Facility, Wallops Island, Va.
Students will actively participate in the launch of a weather balloon, conduct operations from the NASA mission control center, and monitor the data as it is received from the science instruments during the flight.
During the balloon mission on March 22, students and their teacher will experience the complexities, coordination and teamwork required to conduct a launch, whether it's a balloon or a rocket.
In addition, the students will tour NASA's suborbital sounding rocket facility, the rocket launch range and the scientific aircraft operations at Wallops.
Also while at Wallops, students will work with NASA personnel to prepare experiment samples for flight on a future scientific balloon mission. During this future mission, the experiment samples will fly for 12 to 24 hours at nearly 30 miles altitude.
After the experiment samples are returned, students will be able to compare the flight samples that have flown at the outer edge of Earth's atmosphere to their control samples that will remain at the school.
Wendover is 1 of 150 NASA Explorer Schools, nationwide. Over a three-year period the schools partner with NASA to increase student interest, performance and participation in science, mathematics, and technology fields of study and careers.
For information about NASA and agency programs on the Web, visit: http://www.nasa.gov/home