U.S. Air Force Awards General Dynamics $6 Million for Alternative Infrared Satellite System Work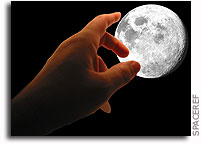 General Dynamics team also completes important AIRSS System Requirements Review milestone
The U.S. Air Force Space and Missile Systems Center has awarded General Dynamics Advanced Information Systems, a business unit of General Dynamics (NYSE: GD – News), a $6.4 million contract modification to continue work on the Alternative Infrared Satellite System (AIRSS) program.
Under the terms of the award, General Dynamics will perform system design work leading to a system design review for the alternative to the Space Based Infrared System (SBIRS) program. The AIRSS program is intended to provide strategic and tactical missile warning for the U.S. in the middle of the next decade.
General Dynamics also recently completed a two-day AIRSS System Requirements Review (SRR) in Gilbert, Ariz., during which more than 100 government and industry participants reviewed requirements, space and ground system architectures, and operational concepts.
"Working with our industry partners, General Dynamics Advanced Information Systems is providing the leadership and technical solutions for defining the next level of the AIRSS design. We are on track to deliver our next major milestone, the Systems Design Review," said David Shingledecker, vice president and general manager of integrated space systems for General Dynamics Advanced Information Systems.
The system design work is being performed at General Dynamics' space systems facilities in Gilbert, Ariz. Teammates on the program include Raytheon Space and Airborne Systems, El Segundo, Calif.; Raytheon Intelligence and Information Systems, Garland, Texas; and Northrop Grumman Electronic Systems, Linthicum, Md.
General Dynamics Advanced Information Systems designs, develops, manufactures, integrates, operates and maintains mission systems for defense, space, intelligence, surveillance, reconnaissance, homeland security and homeland defense customers. Headquartered in Fairfax, Va., the company specializes in ground systems; imagery processing; mission payloads; space vehicles; maritime subsurface, surface and airborne mission systems; and tasking, collection, processing, exploitation and dissemination programs for national intelligence. More information is available on the Internet at www.gd-ais.com.
General Dynamics, headquartered in Falls Church, Virginia, employs approximately 82,600 people worldwide and had 2006 revenues of $24.1 billion. The company is a market leader in business aviation; land and expeditionary combat systems, armaments and munitions; shipbuilding and marine systems; and information systems and technologies. More information can be found online at www.generaldynamics.com.