University Programs, Students Soar to New Heights at NASA Ames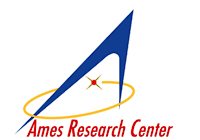 MOFFETT FIELD, Calif. – After nine weeks of intense lessons, robotic and rocket competitions and rubbing elbows with NASA scientists, industry experts and entrepreneurs, students at International Space University (ISU) Space Studies Program (SSP) 2009 and Singularity University (SU) shared their final evening together and participated in their university's closing ceremonies on Friday, Aug. 28, 2009 at NASA's Ames Research Center, Moffett Field, Calif.
During the SU closing ceremony, the inaugural class of Graduate Studies Program students presented their team projects, representing the culmination of a summer's worth of work and collaboration. Later in the day, the 22nd annual ISU SSP students were presented with certificates of participation and awards for robotics and rocket launch competitions.
"It was a great pleasure to have such a vibrant group be part of the Ames community this summer," said S. Pete Worden, Ames director. "I hope they take a little bit of NASA back to their home countries and organizations and in their absence, we'll keep their spirit alive here at NASA Ames."
When the ISU and SU students and a cadre of distinguished professors from nearly 40 countries arrived at NASA Ames, they put their abilities to the test by designing and presenting a proposed space mission and seeking ways to solve humanity's grand challenges. Students toured wind tunnels, supercomputing and simulation facilities, heard about the latest Ames projects and shared their ideas about space and exploration with NASA researchers.
"The 22nd session of the SSP, the first ever to convene at a NASA Center, set a record in terms of the number of different countries represented at 35," said Angie Bukley, ISU's associate dean and SSP site director. "Our students were provided many unique opportunities and were part of what is no doubt one of the most memorable ISU summer programs ever."
The International Space University was founded in 1987, with a vision of a peaceful and prosperous future through the study, exploration and development of space for the benefit of humanity. The space studies program is a nine-week course for postgraduate students and young professionals from all over the world. The curriculum covers technical and non-technical, space-related fields and ranges from engineering and satellite applications to policy and the humanities.
"NASA Ames provided the perfect venue to foster creativity and innovation for the inaugural Graduate Studies Program, and it is a wonderful environment for Singularity University to grow," said Salim Ismail, executive director of SU. "This was a very special summer that created deep bonds between the students and staff, and we look forward to the great things that will come from this group."
For SU's Graduate Studies Program, the closing ceremony symbolized the end of a journey. After spending a summer working, learning and expanding their possibilities, the SU feels that it has achieved its goal to assemble, educate and inspire a cadre of accomplished leaders.
Singularity University is a new academic institution, with a goal of preparing the next generation of leaders to address "humanity's grand challenges." The Graduate Studies Program is a nine-week graduate-level interdisciplinary curriculum designed to facilitate understanding, collaboration, and innovation across a broad range of carefully chosen scientific and technological disciplines whose developments are exponentially accelerating.
For more information about the International Space University, visit: http://www.isunet.edu
For more information about the Singularity University, visit: http://singularityu.org
For more information about NASA's Ames, visit: http://www.nasa.gov/ames
For information about NASA's Education programs, visit: http://www.nasa.gov/education