Two NASA Glenn Teams Recognized by NorTech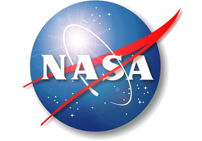 Two research teams from NASA's Glenn Research Center in Cleveland have been recognized for their innovative work by NorTech.
Winning an award this year for the Adopt-a-City initiative were Glenn's Paul Bartolotta, Carol Tolbert and Eric Baumann. Also on the team were employees from MAGNET (Manufacturing Advocacy & Growth Network), the City of Cleveland and Cuyahoga County. The team won in the Most Innovative Integration or Use of a National Trend category for its work in pairing local small businesses with NASA experts to help identify solutions to product challenges facing the businesses.
Recognized as a finalist by NorTech was Glenn's John Lekki, Larry Liou, Jim Demers, Roger Tokars and Quang-Viet Nguyen. Also on this team were employees from OAI and the National Oceanic and Atmospheric Administration's Great Lakes Environmental Research Laboratory. This team was recognized in the category of Most Innovative Technology for their work in hyperspectral remote sensing of harmful algal blooms in Lake Erie.
The NorTech Innovation Awards celebrate individuals and organizations that accelerate the pace of innovation in Northeast Ohio.
Both teams were recognized at an Innovation Awards gala at the Cleveland Convention Center on Sept. 23.
For more information about Glenn Research Center, visit:
For more information about NorTech Awards, visit: