Two Astronaut Visits to NASA's Glenn Research Center Planned for August 20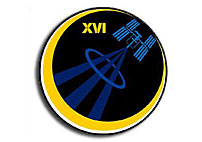 CLEVELAND — Crew members of the space shuttle mission STS-124 and the International Space Station crew for Expedition 16 will visit NASA's Glenn Research Center on Wednesday, August 20.
The following events are available to the media:
At Glenn's Plum Brook Station in Sandusky, four members of shuttle mission STS-124 will give a mission briefing for employees at 9:30 a.m. An informal media opportunity will follow.
STS-124 crew members who will visit Plum Brook are Commander Mark Kelly and Mission Specialists Ron Garan, Akihiko Hoshide and Garrett Reisman. Reisman also served as a flight engineer aboard the International Space Station, living and working aboard the complex for three months. They returned home to Earth on June 14 after a 15-day journey during which the pressurized module and robotic arm of the Japanese Experiment Module, known as "Kibo" (Hope), was installed on the International Space Station.
At Glenn's Lewis Field in Cleveland on the same day, Expedition 16 Commander Peggy Whitson will present a mission briefing to employees at 1 p.m. followed by an informal media opportunity.
Whitson has accumulated 377 days in space, the most for any U.S. astronaut, and was the first female named commander of the International Space Station. During her six-month tour of duty aboard as commander, Whitson oversaw the first expansion of the station's living and working space in more than six years.
As part of both briefings, the astronauts will share highlights of their mission with the Glenn employees.
Media representatives interested in covering these events need to be cleared through security. Please contact Sally Harrington at 216-433-2037 for the Plum Brook event, Katherine Martin for the Lewis Field event or the media relations office at 216-433-2901 by noon on August 19.
For information about STS-124, visit:
http://www.nasa.gov/mission_pages/shuttle/shuttlemissions/sts124
For information about Expedition 16, visit:
http://www.nasa.gov/mission_pages/station/expeditions/expedition16