Statements on Senate Confirmation of Dava Newman as NASA Deputy Administrator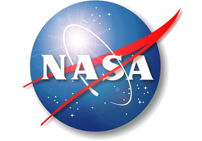 The following are statements from NASA Administrator Charles Bolden and Dr. Dava Newman on Monday's Senate confirmation of Newman as the new NASA Deputy Administrator:
Administrator Bolden:
"I am delighted with the Senate confirmation of Dr. Dava Newman to be the Deputy Administrator of NASA. I am personally ecstatic to welcome her aboard at such a busy and exciting time as we continue to make extraordinary strides on our Journey to Mars.
"The strong bipartisan support Dr. Newman received in the Senate is a reflection of her well-earned reputation and renown as a global leader in science and technology research and policy. I have known and admired Dava for several decades and her talents and skills as an educator and technological innovator will bring a new energy to our NASA leadership team. Much of her research has focused on critical aspects of human space exploration. In fact, she is legendary in the aerospace universe for developing a new, lighter-weight spacesuit design that gives astronauts more mobility in space.
"Dr. Newman brings with her valuable experience at the nexus among engineering, science and space policy. For more than a decade she's directed the Technology and Policy program at the Massachusetts Institute of Technology (MIT).
"I think I speak for the entire NASA Family when I say we couldn't be more excited to welcome Dr. Newman to our team."
"It's an enormous honor to serve at NASA in times when our country is extending humanity's reach into space while strengthening American leadership here on Earth.
"I'm profoundly grateful to President Obama, the United States Senate, and Administrator Bolden – along with everyone at MIT. I can't wait to come aboard."
For Newman's MIT biography, visit: