Statement by the Members of the Personal Spaceflight Federation Regarding the Recent Incident in Mojave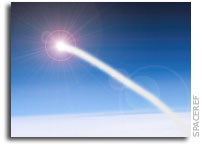 This is a sad day for the personal spaceflight industry. Tragedy has struck our small community and our deepest sympathies and thoughts are with those involved and their families.
We are engaged in a demanding endeavor — opening the space frontier. It is not easy, but it is a goal worthy of our highest efforts. We are aware of the risks and every day we take the highest precautions. It is too early to comment on the specifics of yesterday's events, but we can state publicly our commitments going forward:
As individuals and as an industry, we pledge that:
We will always be open and honest to the public and our customers about the risks of our activities and about any incidents that may occur.

If there is an incident, a proper and methodical investigation will be conducted to determine the cause.

We will apply the lessons of the investigation now underway and work to prevent this from happening again.

We will persevere — we believe that we can best honor those pioneers who were involved by carrying on their work.
After the work and sacrifice of many, the space frontier is now being opened by private enterprise. As leaders of companies and organizations who are engaged in this undertaking, we are committed to striving for the highest level of safety for the public, our customers and our employees. We can do no less.
  Sincerely,
Gary Hudson, AirLaunch
Stu Witt, Mojave Air & Space Port
Eric Anderson, Space Adventures
John Carmack, Armadillo Aerospace
George French, Rocketplane-Kistler
David Gump, Transformational Space
Jim Benson, Benson Space Company
Burt Rutan, Scaled Composites
Alex Tai, Virgin Galactic
Robert Bigelow, Bigelow Aerospace
Mark Sirangelo, SpaceDev, Inc.
Jeff Greason, XCOR Aerospace
Art Dula, Excalibur Almaz
Kelly O'Donnell, Spaceport America
Peter Diamandis, X PRIZE Foundation
Elon Musk, SpaceX