SPACEHAB Receives New $5.0 Million Revolving Line of Credit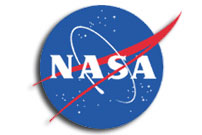 SPACEHAB, Incorporated, a leading provider of commercial space services,
announced today that the Company has established a new $5.0 million
revolving line of credit with First American Bank, SSB. The revolving
credit facility substantially enhances SPACEHAB's liquidity and the
new banking relationship marks the transition of the Company's
financial center from Washington, D.C. to its headquarters in Houston,
Texas.
The new facility, to be used for general working capital purposes,
will be secured by SPACEHAB's accounts receivable and subject to
normal covenants. In conjunction with this new facility, SPACEHAB
intends to move its primary investment, lock box, and disbursements
accounts to First American Bank.
First American Bank, one of the largest independent financial
institutions in Texas, is being acquired by Citigroup in a transaction
that is expected to close in the first quarter of 2005. The Citigroup
acquisition of First American will be the vehicle for entry into the
Texas retail banking market. SPACEHAB's new banking relationship
therefore aligns the Company with one of the largest and most
respected financial institutions in the world.
The new credit facility will replace SPACEHAB's revolving line of
credit with Riggs Bank of Washington, D.C. SPACEHAB has appreciated
its positive relationship with Riggs Bank over the past several years
as the Company dealt with the loss of its Research Double Module on
the Space Shuttle Columbia accident and completed several significant
service contracts with NASA.
In January 2004 the Company moved its corporate offices from
Washington, D.C. to Houston, Texas to be closer to NASA's Johnson
Space Center and the center of operations of the International Space
Station. Establishing a Texas-based banking affiliation is a natural
progression to meet evolving financial and operational objectives.
About SPACEHAB, Incorporated
SPACEHAB, Incorporated (www.spacehab.com) is a leading provider of
commercial and government space services with three primary business
units. The Flight Services business unit develops, owns, and operates
habitat and laboratory modules and cargo carriers aboard NASA's Space
Shuttles for Space Station resupply and research purposes. SPACEHAB's
Astrotech subsidiary provides payload processing support services for
both commercial and government customers at company-owned facilities
in Florida and California. The Company's Government Services business
unit supports NASA's Johnson Space Center providing configuration
management, product engineering, and support services for both the
Space Station and Space Shuttle programs. Additionally, through The
Space Store, Space Media provides space merchandise to the public and
space enthusiasts worldwide (www.thespacestore.com).
The statements in this document may contain forward-looking
statements that are made pursuant to the Safe Harbor provisions of the
Private Securities Litigation Reform Act of 1995. Such forward-looking
statements are subject to risks, trends, and uncertainties that could
cause actual results to be materially different from the
forward-looking statement. These factors include, but are not limited
to, continued government support and funding for key space programs,
product performance and market acceptance of products and services, as
well as other risk factors and business considerations described in
the company's Securities & Exchange Commission filings including the
annual report on Form 10-K. Any forward-looking statements in this
document should be evaluated in light of these important risk factors.
The Company assumes no obligation to update these forward-looking
statements.