SJSU Receives $73.3 Million Award to Participate in NASA Research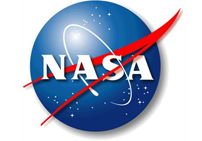 SAN JOSE, Calif., — The NASA Ames Research Center in Mountain View, Calif., has selected San Jose State University Research Foundation for a five-year, $73.3 million cooperative agreement to participate in the development of systems for improving the safety and efficiency of air and space travel. NASA scientists, along with SJSU faculty members and graduate students, will collaborate on this effort, funded by the largest federal award in SJSU history. The principal investigator will be Professor of Psychology and of Human Factors and Ergonomics, Kevin Jordan.
"San Jose State University is both proud and grateful to be selected to partner in Human System Integration Research at NASA Ames," Jordan said. "We are proud of the many accomplishments during our 26-year collaboration. We are grateful for the opportunity to build on that collaboration to meet the design challenges of initiatives such as the Next Generation Air Transportation System and the Space Launch System. We are well positioned to face those challenges and we are committed to partnering with Human Systems Integration researchers in advancing NASA missions."
This cooperative agreement will build upon Jordan's 26-year association working with NASA to conduct research focusing on human factors in aeronautics and space exploration. A human factor is a physical or cognitive property that is specific to humans and influences functioning of technological systems. Human Systems Integration Research studies how relationships between humans and machines can be optimized.
Under this cooperative agreement, San Jose State students and employees will work side-by-side with NASA scientists on a range of projects. Examples include the Next Generation Air Transportation System, which seeks to modernize the nation's air traffic system by increasing the capacity and safety of U.S. airspace and the Space Launch System, an advanced heavy-lift launch vehicle designed to take a crew vehicle, as well as important cargo, equipment and science experiments to Earth's orbit and beyond.
The proposed projects will investigate the integration of unique human capabilities with future flight-deck (cockpit), air-traffic control, and mission planning and scheduling technologies. An important aspect of this award is that it will further SJSU and NASA's efforts to provide graduate students with academic and professional training.
Dr. Kevin Jordan
In the past year, Jordan has overseen three cooperative agreements with NASA representing more than $10 million in funding and employing 75 researchers, including graduate students working toward degrees in psychology and human factors in ergonomics. Jordan has taught undergraduate and graduate courses in visual perception at San Jose State since 1984. During his career, Jordan has authored proposals resulting in over $125 million in funding to support collaborative research in aerospace human systems integration.
The San Jose State University Research Foundation is a 501(c)3 non-profit corporation established to enable and promote externally-funded programs that further SJSU's comprehensive educational mission, impact, and public benefit. Each year hundreds of local, state, and federal agencies, businesses, and other organizations partner with the research foundation to engage SJSU faculty and other university specialists to perform basic and applied research, public service and community projects, consulting, and other specialized educational activities impacting the region, the nation and the world.
San Jose State — Silicon Valley's largest institution of higher learning with 28,000 students and 3,190 employees — is part of the California State University system. SJSU's 154-acre downtown campus anchors the nation's 10th largest city.