Singularity University Welcomes 2010 Graduate Studies Program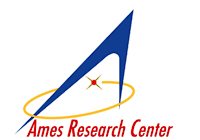 On June 19, Singularity University welcomed its second Graduate Studies Program class of 80 students to their summer home at the NASA Research Park for an intensive, ten-week program. The program is designed to facilitate understanding and collaboration across a set of rapidly advancing scientific and technological disciplines whose developments are exponentially accelerating.
"The past year of global disruption has resulted in a significant shift in the zeitgeist for exponential technologies," said Salim Ismail, Executive Director of Singularity University. "Exponential technologies can scale to meet the demands of our grand challenges. Singularity University fosters students' understanding of these accelerating and converging technologies to address humanity's grand challenges."
Singularity University has attracted leading minds to its faculty, helping to realize its vision of positively addressing humanity's grand challenges. From nanotech expert Ralph Merkle to three-time shuttle astronaut Dan Barry, applicants worldwide are eager to learn and share knowledge with SU faculty, to better understand innovations across the 10 academic tracks.
Beginning with GSP-10, SU is pleased to welcome John Gage of Sun Microsystems/Kleiner Perkins as a Co-Chair of the Networks and Computing Systems track. Credited with coining the phrase "the network is the computer," Gage will lead discussions and workshops, and serve as an advisor to GSP-10 projects.
This summer, Graduate Studies Program students will self-organize into teams, tasked with the goal of "positively affecting at least a billion people." Students from last year's summer program made impressive progress toward this goal by leveraging Singularity University's unique resources.
Through Singularity University partnerships, team projects benefit from cutting-edge research of NASA and Silicon Valley. For example, Xidar Systems, focused on applying exponential technologies to disaster response, leveraging knowledge from domain experts, including NASA's Disaster Assistance and Rescue Team.
Many of last year's projects evolved into companies, now with funding and nearing public launch. "Based on the early work of the team projects from 2009, and the growing success of the spin-out companies, we expect the effects of our Graduate Studies Program alumni to be far-reaching in affecting humanity's challenges over the coming years," said Ismail.
Through Singularity University's collaboration with NASA, students have gained exposure to NASA's innovative research and partnership programs, enabling a unique experience and education.
For example, NASA Ames Research Center Director S. Pete Worden discussed new developments with students during Singularity University's Space and Physical Sciences track. A highlight for participants was Dr. Jonathan Trent of NASA's GREEN team, who discussed how cutting edge biotechnology applies to the grand challenge of clean water. Participants in Singularity University's 9-day Executive Program also received an overview of NASA's long-term goals from scientists across research areas, including Gary Martin, director of the New Ventures & Communications Directorate.
"2009 was a ground-breaking inaugural year for Singularity University," said Ismail. "The world-class group of students and faculty joining Singularity University continues to exceed our expectations. We expect 2010 to be another great year of innovation, collaboration, and progress."
For more information about Singularity University, visit: http://www.singularityu.org