PlanetSpace Has Filed With the GAO a Protest to the Selection Decision of NASA Under the ISS Commercial Resupply Services (CRS) Competition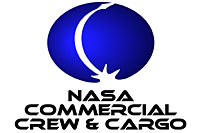 PlanetSpace has filed with the Government Accountability Office (GAO) a protest to the selection decision of NASA under the ISS Commercial Resupply Services (CRS) competition, RFP NNJ08ZBG001R.
After a careful review of all the facts and in consideration of all of the source selection documentation provided to date, PlanetSpace has filed a protest to NASA's award of the ISS Commercial Resupply Services Contract. PlanetSpace offered a superior proposal. It received a higher Mission Suitability score, from NASA's Source Evaluation Board (SEB), and was lower in Cost than one of the two proposals selected by NASA. Thus, the PlanetSpace proposal represented better value to the Government. We believe that the GAO will find that flaws in the procurement justify award to PlanetSpace. We look forward to the GAO's review of this case.
PlanetSpace has assembled a subcontract team, including Lockheed Martin, Boeing and ATK, with over 150 years of collective experience in supporting NASA spaceflight programs. The resources and record of this team were recognized by the SEB, as it gave the subcontractors an "excellent" mark for their "Past Performance." The commitment and capabilities of the team reduce risk to NASA and will ensure success of the critical mission of assured resupply to the Space Station. Further favoring selection of PlanetSpace, we have proposed an "ALL-U.S." solution for CRS – something that ought to be a domestic priority in light of current economic conditions.
The PlanetSpace ISS CRS proposal provides NASA, and the United States taxpayer, with a credible space transportation system, derived from largely proven hardware, so that NASA will have highly reliable, on-demand, ISS cargo delivery and return services. Our solution reduces ISS resupply risk to NASA and thus will allow NASA to focus its resources on other space priorities, such as moving America's space program beyond low earth orbit.
PlanetSpace will make no other statements publicly regarding this protest at this time. The law firm of Pillsbury Winthrop Shaw Pittman LLP acts as protest counsel for PlanetSpace. For questions regarding the GAO protest process, contact C. Joel Van Over, Partner. Tel: (703) 770-7604. Email: [email protected]