PlanetSpace Adds Boeing to Lockheed Martin/ATK Team for NASA ISS Commercial Resupply Services Bid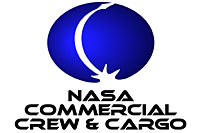 Team Provides a Highly Reliable and Cost Effective End-to-end Cargo Servicing Capability by 2011, Creating 350 New Jobs in Florida and adding $300 million to the Florida economy
Plans to Use Florida's New Commercial Launch Pad
PlanetSpace announced today it has added the Space Exploration division of The Boeing Company (NYSE:BA) to its existing teammates, Alliant Techsystems (NYSE:ATK) and Lockheed Martin Corporation (NYSE:LMT) , on the proposed solution to NASA for the Commercial Resupply Services to the International Space Station.
The PlanetSpace ISS Commercial Resupply Services (CRS) team includes the following major members:
— PlanetSpace is the overall prime contractor and manages the CRS contract.
— ATK provides the Athena III launch vehicle and ground processing.
— Lockheed Martin and Boeing will develop, produce and operate modular Orbital Transfer Vehicles (OTV) that serve as the cargo carriers to the International Space Station.
"We are thrilled to add Boeing to round out our extraordinary team," said Dr. Chirinjeev Kathuria, chairman of PlanetSpace. "This team brings together technical innovations leveraging more than 50 years of relevant experience using flight-qualified U.S.-built Space Shuttle Solid Rocket Motors, Athena launch vehicles, proven space vehicle technology and on-orbit operations."
Boeing's role on the team includes providing cargo carrier development, cargo integration services, and ISS integration and operations support.
"This CRS contract is an important part of ensuring the long-term viability and value of the ISS. Boeing is pleased to be a part of the PlanetSpace CRS team," said Brewster Shaw, vice president and general manager of Boeing's Space Exploration division. "The Boeing Company, as a partner in the design, development and integration of the ISS shares NASA's interest in ensuring this national resource and world-class laboratory is used to its full capability and potential."
ATK provides the innovative Athena III launch vehicle for the PlanetSpace team. It is based on propulsion with demonstrated performance on multiple launch vehicles. The first stage is a 2.5 segment derivative of the Space Shuttle's four-segment Solid Rocket Booster (SRB). The second stage is the ATK CASTOR(R)120, utilized on the Athena I, Athena II and Taurus I launch vehicles. That foundation is topped by an ATK CASTOR 30 third stage and a flight-proven Orbit Adjust Module.
"By using existing hardware that is U.S.-built and has demonstrated performance, we shorten the development timeline," said Kent Rominger, vice president of Advanced Programs, for ATK's Launch Systems Division. "The Athena III provides a cost-effective solution to meet NASA's cargo requirements."
Lockheed Martin Space Systems Company, using its vast interplanetary, autonomous spacecraft design, manufacturing, system integration, and mission operations experience is developing the Orbital Transfer Vehicles for PlanetSpace.
"We are very pleased to be on the PlanetSpace team and to bring our full range of expertise to assure reliable Space Station resupply services," said John Karas, vice president and general manager of Human Space Flight for Lockheed Martin Space Systems Company. "The PlanetSpace team leverages the combined spacecraft, launch vehicle and human space flight systems that are the core competencies of our companies. We bring significant expertise in program management, autonomous spacecraft design, manufacturing, systems integration and mission operations for this vital mission to maximize the role of the space station.
The PlanetSpace consortium continues discussions with Space Florida on a nonexclusive basis for Space Launch Complex 36 on Cape Canaveral. Florida is a desired location as long as satisfactory financial incentives are agreed to. Space Florida drives aerospace economic development in the state and serves as a catalyst for space-related business development, education, spaceport operations, research and development, workforce development and financing.
"Space Florida has worked with PlanetSpace to facilitate their needs during the RFP proposal phase," stated Steve Kohler, President, Space Florida. "Through the Teaming Agreement we have established the parameters of support and development we can assist with for a planned future commercial launch site near Kennedy Space Center, if they win the bid."
The team's ISS Commercial Resupply program provides 100 percent United States manufactured assets which save and create hundreds of U.S. jobs. Space Florida recognizes new jobs and economic impact exceeding $300 million and is committed to launch site construction with PlanetSpace serving as the anchor tenant.
Additional team participants include PTC, SPACEHAB and MEHTA Engineering.
"The team PlanetSpace has assembled is the only team that can address NASA's capability based on availability of heritage hardware and software systems, unprecedented corporate commitment and the reputations for ultimate mission success," said Kathuria. "We commend Congress and NASA on their continued commitment to support and grow commercial spaceflight supporting our nation's space utilization needs."
ABOUT PLANETSPACE
PlanetSpace, leader in commercializing space and developer of space related technologies, with headquarters in Chicago is part of the new emerging space commercialization business. Teamed with major players in rocket booster and spacecraft development, the company is set to take the lead in the commercialization of space. PlanetSpace is developing a broad spectrum of commercial space services that include Cargo and Crew to the ISS, Point-to-Point Global Travel, Space Tourism, Satellite Orbital Delivery and Escape Velocity Missions. http://www.planetspace.org/.
ABOUT ATK
ATK is a leading provider of advanced space systems with $4.6 billion in annual sales, approximately 17,000 employees, and operations in 21 states. The company is the world's leading supplier of solid rocket motors. ATK expanded into the aerospace market with the acquisitions of Hercules Aerospace Company in 1995 and Thiokol Propulsion in 2001, which transformed the company into the world's largest supplier of solid propellant rocket motors and a leading provider of high-performance composite structures. They produce the solid rocket motors used on the shuttle and other major U.S. domestic launchers. http://www.atk.com/.
ABOUT LOCKHEED MARTIN
Lockheed Martin Space Systems Company, a major operating unit of Lockheed Martin Corporation, designs, develops, tests, manufactures and operates a full spectrum of advanced-technology systems for national security, civil and commercial customers. Chief products include human space flight systems; a full range of remote sensing, navigation, meteorological and communications satellites and instruments; space observatories and interplanetary spacecraft; laser radar; fleet ballistic missiles; and missile defense systems.
Headquartered in Bethesda, Md., Lockheed Martin is a global security company that employs about 140,000 people worldwide and is principally engaged in the research, design, development, manufacture, integration and sustainment of advanced technology systems, products and services. The corporation reported 2007 sales of $41.9 billion. http://www.lockheedmartin.com/.
ABOUT BOEING
Boeing's Space Exploration division, based in Houston, is the leading global supplier of reusable and human space systems and services. Since the beginning of the Space Age, Boeing has designed, developed, built, and operated human and robotic space vehicles as well as supporting hardware. Space Exploration's legacy began with the X-15, spans Gemini, Apollo and Skylab, and continues with the space shuttle and International Space Station. Space Exploration is a division of Boeing Integrated Defense Systems' Network and Space Systems business unit. The division employs about 4,000 people in Alabama, California, Florida and Texas.
A unit of The Boeing Company, Boeing Integrated Defense Systems is one of the world's largest space and defense businesses specializing in innovative and capabilities-driven customer solutions. Headquartered in St. Louis, Boeing Integrated Defense Systems is a $32.1 billion business with 71,000 employees worldwide. http://www.boeing.com/.
Media Contacts:
PlanetSpace — Lori Sheerin, 877-872-7928 office, [email protected]
ATK — George Torres, 801-251-2819 office, 801-699-2637 mobile, [email protected]
Lockheed Martin — Joan Underwood, 303-971-7398 office, 303-594-7073 mobile, [email protected]
Boeing — Dean Acosta, 281-226-6005 office, 281-639-7011 mobile, [email protected]