Open For Business: NASA Launches New Technology Transfer Portal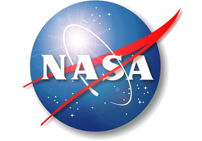 In an effort to accelerate technology transfer from NASA into the hands of American businesses, industry and the public, the agency's new Technology Transfer Portal is open for business.
NASA's Technology Transfer Portal provides an Internet-based one-stop front door to the agency's unique intellectual property assets available for technology transfer and infusion into America's new technology and innovation-driven economy. NASA's Technology Transfer Program allows research and development to transfer back into the U.S. economy via licenses, patents and intellectual property agreements that often result in new innovations, products and businesses. The use of NASA technology by American businesses spurs job growth and helps maintain U.S. economic competitiveness while improving our everyday lives.
"One of NASA's highest priority goals is to streamline its technology transfer procedures, support additional government-industry collaboration and encourage the commercialization of novel technologies flowing from our federal laboratories," said NASA Administrator Charles Bolden at NASA Headquarters in Washington. "One way NASA can streamline and increase the rate of aerospace technology transfer is through tools like NASA's Technology Transfer Portal."
To access NASA's Technology Transfer Portal, visit: http://technology.nasa.gov
NASA designs technologies to solve difficult problems in space and on Earth. Some examples include NASA-developed devices designed to operate remotely and with limited servicing in the harsh environment of space, and strong and lightweight materials that can withstand the extreme temperatures of supersonic flight or space travel. NASA has designed lifesaving techniques, protocols, and tools for use when orbiting the Earth and the nearest doctor is more than 200 miles below. Closed environment recycling systems, as well as energy generation and storage methods also have useful applications here on Earth. NASA's new tech portal simplifies and speeds access to the agency's intellectual property portfolio, much of which is available for licensing. The site features a searchable, categorized database of NASA's patents, a module for reaching out to a NASA technology transfer specialist and articles about past successful commercialization of NASA technology. Historical and real-time data for NASA's technology transfer program also are available.
"A priority of NASA is to get federally-funded new technologies into the commercial marketplace," said NASA Chief Technologist Mason Peck. "We're hopeful that entrepreneurs, businesses of all sizes and anyone looking for innovative solutions to technology problems will explore NASA's Technology Transfer Portal to find opportunities to transfer NASA technologies into innovative solutions for the nation."
Hundreds of examples of successful NASA spinoff technologies and innovations adapted for use in our everyday lives can be found on NASA's Spinoff website at: http://spinoff.nasa.gov
For more information about NASA and agency programs, visit: http://www.nasa.gov