Ohio Astronaut Mike Foreman to Throw First Pitch at Indians Game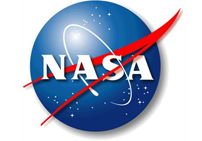 CLEVELAND — Greater Cleveland astronaut Mike Foreman will throw out a ceremonial first pitch on Saturday, May 22, during NASA night at Progressive Field. The game against the Cincinnati Reds starts at 7:05 p.m.
Foreman, a veteran of two spaceflights, flew on STS-123 in March 2008, and STS-129 in November 2009. He has logged over 637 hours in space, including 32 hours and 19 minutes of EVA hours in five spacewalks.
The evening also will feature a special greeting recorded from space by astronaut Mike Good, a native of Broadview Heights, Ohio. Good currently is a crew member on the STS-132 mission which docked with the International Space Station on May 16.
As part of NASA night, Glenn's Research Center will feature exhibits and attractions in an inflatable tent during pre-game festivities outside the ballpark on Gateway Plaza starting at 5 p.m. Foreman will sign autographs for fans from 5:15 to 6:15 p.m.
A 30-foot tall inflatable space shuttle will be onsite, along with exhibits that highlight Glenn's aeronautics and spaceflight work and its contributions to the space station and space shuttle programs.
Two interactive kiosks will help fans explore the aerodynamics of baseball, including what makes a curveball curve, what determines how far a batted ball will travel, how weather conditions change the flight of a baseball and how location determines if a field is a "hitter's" or a "pitcher's" park.
Fans visiting the NASA tent can explore the science behind baseball, basketball — and even cornhole — on other worlds, as well as determine how high they could jump on the moon or Mars.
Glenn's larger-than-life costumed character, Eva the Inflatable Astronaut, will make a guest appearance. Fans attending this special event can take home a free digital photograph from the "Picture Yourself in Space" photo booth. For kids, there will be quick craft take-home activities.
For biographical data on Mike Foreman, visit: http://www.jsc.nasa.gov/Bios/htmlbios/foreman.html
For more information about Glenn Research Center, visit: http://www.nasa.gov/centers/glenn