Ochoa Named Johnson Space Center Director; Coats to Retire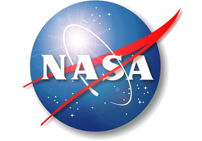 WASHINGTON — Veteran astronaut Ellen Ochoa will become the 11th director of the Lyndon B. Johnson Space Center in Houston, NASA Administrator Charles Bolden announced today.
Ochoa will succeed Michael L. Coats when he retires at the end of the year after leading Johnson since 2005. She has been the deputy director at JSC since September 2007.
"Ellen's enthusiasm, experience and leadership, including her superb job as deputy director, make her a terrific successor to Mike as director of JSC, 0/00 Bolden said. "I am especially sad to see Mike leave, as he and I have been close friends and allies since coming together in the summer of 1964 as new plebes in the great Naval Academy Class of 1968. He is a true patriot and an American hero, and we wish him and his lovely wife, Diane, the very best. His expertise and dedication will be sorely missed, not only at JSC, but across the entire agency. 0/00
Ochoa, who considers La Mesa, Calif., to be her hometown, became the first Hispanic woman to go to space when she served on a nine-day mission aboard the space shuttle Discovery in 1993. She has flown in space four times, logging nearly 1,000 hours in orbit. Prior to her astronaut career, she was a research engineer and inventor, with three patents for optical systems.
Ochoa earned a bachelor's degree in physics from San Diego State University and a master's degree and doctorate in electrical engineering from Stanford University in Palo Alto, Calif. She managed the Intelligent Systems Technology Branch at NASA's Ames Research Center, Moffett Field, Calif., before being selected as an astronaut in 1990. She flew on shuttle missions STS-56 in 1993, STS-66 in 1994, STS-96 in 1999, and STS-110 in 2002, logging a total of 978 hours in space.
Ochoa served as deputy director of flight crew operations at JSC in December 2002 and director of flight crew operations in September 2006. She will be JSC's first Hispanic director and its second female director. Dr. Carolyn L. Huntoon served as JSC director from 1994-95.
Coats, also a former astronaut, became JSC's 10th director in November 2005. He is concluding a 44-year career that includes 20 years with NASA, including seven as center director. He is a retired U.S. Navy captain.
Coats' NASA career began in 1978 when he earned a spot in the first astronaut class specifically selected to fly the space shuttle. He flew three shuttle missions, the first as pilot for the maiden flight of Discovery in 1984. He commanded two subsequent shuttle missions, logging more than 463 hours in space.
For Ochoa's full biography, visit: http://go.nasa.gov/Hmm41y
For Coats, full biography, visit: http://go.nasa.gov/yQ9mnj
For information about NASA and agency programs on the Web, visit: http://www.nasa.gov