New York Students Connect With International Space Station Astronaut For Out Of This World Conversation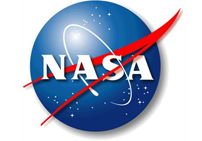 WASHINGTON — Astronaut Tracy Caldwell Dyson, orbiting 220 miles above Earth, will discuss living and working in space with students gathered at the Cradle of Aviation Museum in Garden City, N.Y., on Thursday, June 10. The call between the students and International Space Station crew member will take place at about 11 a.m. EDT.
The students participating are from Northside School, New Visions School, Wantagh Horizons Program, Westbury High School and Drexel Avenue School, all in New York.
Reporters interested in attending the event should contact Andrew Parton of the Cradle of Aviation Museum at 516-572-4038.
This downlink event is part of a series with educational organizations in the U.S. and abroad to improve teaching and learning in science, technology, engineering and mathematics, or STEM. It is an integral component of Teaching From Space, a NASA project that uses the unique environment of human spaceflight to promote learning opportunities and to build partnerships with the kindergarten through 12th grade education community.
The Cradle of Aviation Museum has the mission of encouraging students to consider careers in STEM through hands-on activities and demonstrations while heightening the public's awareness, understanding and appreciation of Long Island's role in the history and development of aviation and space technology. The Cradle of Aviation Museum plans to work with NASA's Space Education Center in New York on their education initiatives.
NASA Television will air video from the space station during the event. For NASA TV downlink, schedule and streaming video information, visit: http://www.nasa.gov/ntv
For information about NASA's education programs, visit: http://www.nasa.gov/education
For information about the International Space Station, visit: http://www.nasa.gov/station