New NASA Astronaut Jose Hernandez Avaialble for Interviews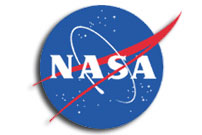 After 18 months of intense training, California native Jose Hernandez has graduated and is a NASA astronaut. He is available for interviews by satellite from 7 a.m. – 9 a.m. CST Friday, March 24.
Hernandez and 10 classmates received official NASA astronaut pins in a private ceremony Feb. 10. Media interested in interviewing Hernandez should contact Tiffany Travis at (281) 244-1247 by 4 p.m. CST March 22.
Hernandez, born in French Camp, Calif., was one of four children in a migrant farming family from Mexico. He did not learn English until the age of 12 and spent much of his youth traveling with his family from Mexico to Southern California, following various agricultural farming seasons.
Hernandez began his career with NASA in 2001 as a materials research engineer. He later became chief of the Materials and Processes Branch within the Structural Engineering Division – the post he was serving when selected for astronaut training in May 2004. The training included scientific and technical briefings, physiological training, water and land survival courses, T-38 flight instruction and space shuttle and International Space Station systems training.
Hernandez is assigned as a mission specialist to support space shuttle activities within the astronaut office, including shuttle launch operations and landing preparations at NASA's Kennedy Space Center. Hernandez is a graduate of the University of the Pacific, Stockton, Calif. He received a master's from the University of California, Santa Barbara. For biographical information on NASA astronauts on the Web, visit:
The interviews will be carried live on the NASA Television analog satellite. The coordinates are: satellite AMC-6, at 72 degrees west longitude, transponder 5C, 3800 MHz, vertical polarization, with audio at 6.8 MHz.