NASA'S Michoud Assembly Facility to Resume Operations Thursday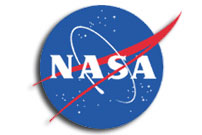 NASA's Michoud Assembly Facility in New Orleans is fully operational and will reopen Thursday, Sept. 4. The workforce will conduct safety inspections of the facility with the goal of resuming normal production operations of the space shuttle external tank's assembly line on Monday, Sept. 8.
Based on initial assessments, there was no damage to flight hardware or support equipment. Some facilities suffered minimal damage caused by wind and water intrusion. There were no injuries to the rideout crew that stayed on-site during Hurricane Gustav.
All Michoud employees are reminded to exercise caution when entering their work areas and report any unsafe conditions or damage to their immediate supervisors.
Michoud updates will be available at NASA's Emergency Operations Center Web site at:
Michoud employees and reporters may check facility status at 800-611-3116, or by visiting:
Michoud provides vital support to NASA's exploration and discovery missions. Its capabilities include the production of large aluminum and composite structures for aerospace and other applications, including exploration vehicles under development at NASA's Marshall Space Flight Center in Huntsville, Ala., and other NASA field centers.