NASA's Michoud Assembly Facility Closes For Hurricane Gustav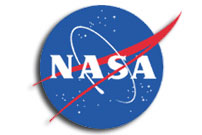 NASA's Michoud Assembly Facility in New Orleans will close at midnight Saturday, Aug. 30, to all but essential support personnel because of the approach and expected landfall of tropical storm Gustav, which is expected to strengthen into a hurricane. All scheduled production activities have been canceled during the Labor Day holiday weekend.
Center storm updates will be available online at the agency's emergency operation center Web site at:
Michoud employees and reporters may check facility status at 800-611-3116, or by visiting:
Michoud provides vital support to NASA's exploration and discovery missions. Its capabilities include the production of large aluminum and composite structures for aerospace and other applications, including exploration vehicles under development at NASA's Marshall Space Flight Center in Huntsville, Ala., and other NASA field centers.