NASA's Marshall Space Flight Center Hosts Second Annual Collaboration Day to Showcase Partnership Opportunities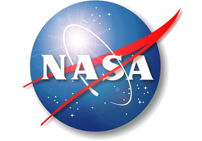 NASA's Marshall Space Flight Center will host the second annual Marshall Collaboration Forum on Dec. 12 at the U.S. Space & Rocket Center's Davidson Center. Deputy Marshall Center Director Teresa Vanhooser will kick-off the day's activities with a welcome at 8 a.m.
Jody Singer, manager of the Flight Programs and Partnerships Office at the Marshall Center that is hosting the event, will speak at 8:45 a.m. and will be available for media interviews at 9:30 a.m.
The forum, "Partnerships for the Future," is designed to encourage collaboration among industry, academia and government agencies. The day will include information on ways businesses can partner with the Marshall Center and the resources, expertise and facilities available at the center for use by outside entities. It will also include panel discussions featuring representatives from the Marshall Center and various companies and government agencies.
A networking lunch beginning at noon will feature technology and innovation exhibits, followed by more presentations starting at 1:15 p.m. and ending at 2:30 p.m. Breakout sessions will be held in the afternoon at the Education Training Facility located next to the Marriott on the U.S. Space & Rocket Center campus beginning at 2:45 p.m. These will include discussions on subjects such as technology transfer and licensing of available technologies, and how to get engaged in partnerships.
To attend: News media interested in covering the event should contact Shannon Ridinger in the Marshall Public & Employee Communication's office at 256-541-7698 no later than close of business Wednesday, December 11.
Shannon Ridinger
256-541-7698
Marshall Space Flight Center, Huntsville, Ala.
Shannon.J.Ridinger@nasa.gov
X