NASA's Marshall Center Sponsors Five Teams of Student Inventors for 2010-11 First Robotics Competition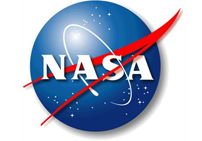 HUNTSVILLE, Ala. — NASA's Marshall Space Flight Center in Huntsville, Ala., is sponsoring five high school teams — two from Alabama, two from Missouri and one from Tennessee — that are hard at work this winter, preparing to design and build functioning robots to compete in the annual FIRST Robotics Competition.
The national organization For Inspiration and Recognition of Science and Technology, or FIRST, strives to inspire young people to pursue careers in technical fields, through four different competitions that engage students ages 7-18. The FIRST Robotics Competition, one of the high-school-level programs, is the most demanding of these. It challenges students to build and field technically complex robots — some weighing up to 120 pounds — to tackle competitive challenges on a large game field. Teams square off in regional heats, and many will vie for top awards at the national FIRST Robotics Championship April 27-30, 2011, in St. Louis, Mo.
All five "house teams" sponsored by Marshall for the 2010-11 FIRST Robotics Competition have participated previously: Virgil I. Grissom High School in Huntsville; Walker Community Center of Technology in Jasper, Ala.; Harrisonville High School in Harrisonville, Mo.; the joint "FIRST Bots of Independence" team from Christman High School and Truman High School in Independence, Mo.; and the "Jackson Area Robotics" team comprised of students from Liberty High School, Jackson Christian School and the University School of Jackson, all of Jackson, Tenn.
Teams in the Marshall Center's region were invited to submit proposals for "house team" sponsorship, which is potentially renewable for two additional years. Marshall Center's region includes schools in Alabama, Arkansas, Iowa, Missouri and Tennessee. Teams also may seek financial support from local colleges, universities and other organizations in their area.
During the fall school term, teams recruit new members, raise funds to build their creations and learn to use the tools necessary to build their robots' complex mechanical and electrical systems. Each team also maintains a website for its robot, and must devise local outreach campaigns to raise interest in science, technology, engineering and mathematics in their schools and community.
Each year's FIRST Robotics Competition includes a challenging new game goal, which will be announced at the Jan. 8, 2011, kickoff event, set to be broadcast live on NASA Television from 9-11 a.m. CST. To watch NASA TV online, visit: http://www.nasa.gov/multimedia/nasatv/
Students then have six weeks to build and test their robots, which must be shipped Feb. 22 to regional competitions, held all over the nation beginning in early March. In the 2009-10 challenge, 19,000 competing teams shipped some 180 tons of robots to regionals. Organizers expect similar numbers this year.
"FIRST Robotics and NASA share a common goal: to inspire students to pursue careers in the technical fields — science, technology, engineering and mathematics," said Tammy Rowan, manager of the Marshall Center's Academic Affairs Office. "Programs such as FIRST solve the challenge of making complex technical learning not just valuable to young minds but engaging and fun as well — the key to success in school and the gateway to rewarding careers that will continue to challenge and stimulate them for the rest of their lives."
NASA's commitment to FIRST extends beyond the center-level "house team" initiative. Recognizing the clear alignment between NASA's education mission and the hugely successful robotics contest — which draws tens of thousands of student participants each year — NASA in November announced an agreement with FIRST Robotics to provide support for competitions around the country. NASA will provide up to $20 million in resources, training and personnel support through 2014.
The FIRST competition was created in 1992 by inventor Dean Kamen of Bedford, N.H. More information about FIRST, the regional events and other details is available at:
For more information about NASA education initiatives to inspire and engage the scientists, engineers and technologists of tomorrow, visit: http://www.nasa.gov/education