NASA'S Digital Learning Network Teachers Earn Prestigious Award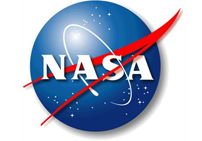 The United States Distance Learning Association recognized NASA's Digital Learning Network (DLN) for its superior instructors by presenting the program with the Silver Award for Distance Learning Teaching.
Seventeen agency instructors from across NASA's 10 field centers were recognized for their performance. The DLN enables students, the next generation of explorers, to connect with scientists, engineers and researchers without leaving the classroom. The program uses interactive videoconferencing to provide distance-learning events to educate students through demonstrations and real-time interaction with NASA experts at various locations across the agency.
NASA's Langley Research Center in Hampton, Va., manages DLN for the agency. For more information about NASA's Digital Learning Network, visit: http://dln.nasa.gov/dln
"It is such an honor for NASA to be recognized for the teaching talent that our DLN coordinators possess," said Jim Stofan, NASA's acting associate administrator for Education. "We have always known they are top quality and dedicated educators, and now so does the world of distance learning through this recognition."
The United States Distance Learning Association, based in Boston, created the awards to acknowledge major accomplishments in distance learning. The awards honor professionals and their programs that have achieved extraordinary results through the use of online, videoconferencing, and satellite technologies.
For information about NASA's Education Programs, visit: http://www.nasa.gov/education
For information about NASA and agency programs, visit: http://www.nasa.gov/