NASA's Destination Station Exhibit Lands in Seattle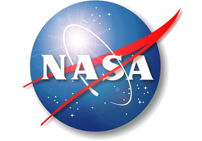 Starting Monday, June 10, residents of Seattle and surrounding areas are invited to experience NASA's Destination Station exhibit, which showcases what it's like to live aboard the International Space Station. The exhibit will be hosted at the Pacific Science Center, with dozens of activities taking place throughout the city.
Destination Station is an outreach effort by NASA to share, educate and inspire the public about the International Space Station. The space station is a multinational research facility and the largest spacecraft ever built. It is an official U.S. National Laboratory where astronauts and scientists from around the world conduct experiments in fundamental life, physical, Earth and space science, as well as human health, technologies for space exploration and the improvement of life on Earth. The exhibit will remain at the Pacific Science Center until Sept. 2, and will then move to the Museum of Flight on Sept. 6, where it will remain until Dec. 4.
During the opening week, everyone can experience more of the excitement of space exploration as part of the following public events (all times Pacific):
Tuesday, June 11
* Sessions with a Scientist: Space Bugs, Seattle Children's Museum, 11 a.m.-12:30 p.m., with Space Station Scientist Dr. Tara Ruttley. * An Evening with NASA: Space Exploration Through the Shutter, Photo Center NW, 6:30-8:30 p.m., with NASA Photographer Mark Sowa.
Wednesday, June 12
* Space & Beyond: Make Me an ISS Astronaut!, 10 a.m.-2 p.m., Seattle Children's Museum.
Thursday, June 13
* Space Station Story Time, Shoreline Public Library, 2-3 p.m., with NASA Public Affairs Officer Josh Byerly.
Saturday, June 15
* Afternoon with Astronaut Mike Foreman, Future of Flight: Aviation Center & Boeing Tour, 1-2:30 p.m.
Sunday. June 16
* Afternoon with Astronaut Mike Foreman, Museum of Flight, 1:30-3 p.m. Follow the events on Twitter and Facebook using the hashtag #DSSeattle. For more information and a complete list of Destination Station activities, visit: http://www.nasa.gov/destinationstation