NASA's Class of 2009 Astronaut Candidates Report for Training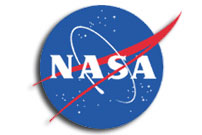 HOUSTON – NASA's 2009 class of astronauts reports to Johnson Space Center, Houston Monday. The group of nine begins a two-year journey to join with the current astronaut corps in future exploration missions.
The astronaut candidates include Serena M. Aunon, 33, of League City, Texas; Jeanette J. Epps, 38, of Fairfax, Va.; Jack D. Fischer, 35, of Reston, Va.; Michael S. Hopkins, 40, of Alexandria, Va.; Kjell N. Lindgren, 36, of League City, Texas; Kathleen (Kate) Rubins, 30, of Cambridge, Mass.; Scott D. Tingle, 43, of Hollywood, Md.; Mark T. Vande Hei, 42, of El Lago, Texas; and Gregory R. (Reid) Wiseman, 33, of Virginia Beach, Va.
Media are invited to a photo opportunity with the candidates as they are introduced to NASA employees at the Space Vehicle Mockup Facility, Monday, August 24 from 2:30 p.m. to 3:30 p.m. CT. Media interested in attending the event should contact the Johnson newsroom at 281-483-5111 by 12 p.m. Monday.
For information about the 2009 astronaut class, visit: http://www.nasa.gov/astronauts/ascans2009.html
For information about NASA, visit: http://www.nasa.gov