NASA Uses Crowdsourcing for Open Innovation Contracts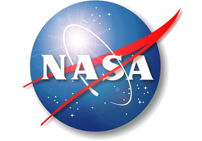 NASA is turning to the public and crowdsourcing for outside-the-box thinking about human space exploration challenges with a series of 10 new NASA Open Innovation Service (NOIS) Contracts.
The first challenges to be launched under the new contract will seek new algorithms to improve Robonaut's tool use in novel ways that could take advantage of materials found on asteroids, the moon or Mars for both space and Earth applications. Future challenges will seek help in developing improved textiles for planetary exploration spacesuits and other useful technologies as NASA continues its evolvable Journey to Mars strategy.
The total value of all contracts combined is $20 million over five years.
"This approach is designed to enlist the public's help in tackling some of the most pressing problems facing NASA and other government agencies through NASA's Center of Excellence for Collaborative Innovation," said Jason Crusan, NASA's director of the Center of Excellence for Collaborative Innovation. "NASA will use these challenges and the global nature of the internet to tap into the diverse intellects and talents available around the world."
The awardees are:
InnoCentive, Inc., Waltham, Massachussetts
Luminary Labs, New York, New York
Appirio, Inc., San Francisco, California
OpenIDEO, Palo Alto, California
Patexia, Inc., Santa Monica, California
Tongal, Inc., Santa Monica, California
Kaggle, San Francisco, California
The Common Pool, LLC, Santa Monica, California
HeroX PBC, Chicago, Illinois
NineSigma, Inc., Cleveland, Ohio
The challenges will be managed under the umbrella of the NASA Tournament Lab (NTL) which was established by NASA and Harvard University in 2010 and consists of various open innovation platforms and competitions. The idea is to create the most innovative, efficient and optimal solutions for specific, real-world challenges being faced by NASA researchers. The NTL offers an on-line virtual facility for NASA researchers to "order" a solution just like they would order laboratory tests or supplies.
NASA's Center of Excellence for Collaborative Innovation was established with support from the U.S. Office of Science and Technology Policy to assist federal agencies in using new tools such as prizes to solve tough, mission-critical problems. The Center provides guidance to selected agencies on open innovation initiatives, from problem definition, to incentive design, to post-submission evaluation of solutions. The end-to-end service allows agencies to rapidly experiment with these new methods before standing up their own capabilities and captures best practices, case studies and successful collaborative and distributed innovation methods.
For more information about the NASA Center of Excellence, visit: http://www.nasa.gov/offices/COECI/
For information about NASA's programs, visit: http://www.nasa.gov