NASA Unveils Latest Technology Roadmaps for Future Agency Needs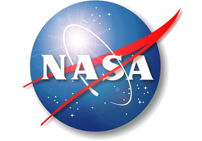 NASA has released the agency's 2015 technology roadmaps laying out the promising new technologies that will help NASA achieve its aeronautics, science and human exploration missions for the next 20 years, including the agency's journey to Mars.
The agency is seeking public comment on the draft roadmaps to increase awareness, generate innovative solutions for space exploration and scientific discovery, and inspire public involvement in America's space program. Public input will be accepted until June 10. To participate, visit:
https://2015nasatechroadmaps.taurigroup.com
"The technology candidates identified in the roadmaps provide capabilities that can be leveraged, reused and built upon, enabling more complex operations over time in the exploration of more distant destinations in the solar system " said David Miller, chief technologist at NASA Headquarters in Washington. "NASA's continued investment in technology development will provide critical capabilities that create new jobs and businesses, inspire our youth and lead to futures where we evolve into a species that lives and works throughout the solar system."
The draft 2015 roadmaps expand and update the 2012 roadmaps, providing extensive details about anticipated NASA mission capabilities and associated technology development needs. The roadmaps are a key part of NASA's Strategic Technology Investment Plan, and lays out the strategy, guiding principles and priorities for developing technologies that are essential to NASA's mission and help achieve national goals. Many of the technologies developed will also help meet the needs of other government agencies as well as support the growth of the American commercial space industry.
To read the draft 2015 NASA technology roadmaps, visit: http://go.nasa.gov/1KmX5qg
For more information about NASA's technology program, visit: http://www.nasa.gov/oct