NASA TV to Air U.S. Astronaut Hall of Fame Induction Ceremony May 3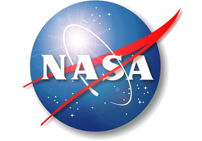 NASA Television will provide live coverage of the 2014 U.S. Astronaut Hall of Fame induction ceremony at 3 p.m. EDT Saturday, May 3. NASA Administrator Charles Bolden, a 2006 hall of famer, and Kennedy Space Center Director Bob Cabana, in 2008, will deliver remarks at the event.
Former astronauts Shannon W. Lucid and Jerry L. Ross will be inducted into the Hall of Fame during Saturday's ceremony at NASA's Kennedy Space Center Visitor Complex Space Shuttle Atlantis attraction in Florida. Reporters interested in covering the event should contact Andrea Farmer at 321-449-4318 or Angelica Deluccia Morrisey at 321-449-4273.
A veteran of five missions and a member of NASA's first astronaut class to include women, Lucid logged more than 223 days in space. From August 1991 to June 2007, she held the record for the most days in orbit by any woman in the world. Lucid is the only American woman who served aboard the Russian Mir space station, where she lived and worked in 1996 for more than 188 days — the longest stay of any American on that spacecraft.
Ross flew on seven shuttle missions, logged more than 58 days in space, and conducted nine spacewalks totaling 58 hours and 18 minutes. He was the first person to be launched into space seven times. Ross' time spent conducting spacewalks is the all-time second highest among U.S. astronauts.
The induction of Ross and Lucid brings the total number of space exploring Hall of Famers to 87.
For more information about the U.S. Astronaut Hall of Fame, visit:
http://www.kennedyspacecenter.com
For Lucid's biography, visit:
For Ross' biography, visit:
For NASA TV downlink information, schedules and links to streaming video, visit: