NASA TV Carrying Space Station Crew Landing And Next Crew's Launch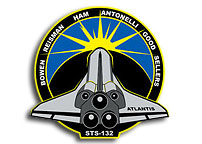 NASA Television will cover the June 1 return to Earth of three International Space Station crew members and the June 15 launch of the newest trio of station residents. The new crew will be the 24th to live and work on the orbiting laboratory.
Expedition 23 Soyuz Commander Oleg Kotov, NASA Flight Engineer T.J. Creamer and Japan Aerospace Exploration Agency Flight Engineer Soichi Noguchi are scheduled to land their Soyuz TMA-17 spacecraft June 1 on the southern region steppe of Kazakhstan, completing almost six months on the station.
On June 15, Russian cosmonaut Fyodor Yurchikhin and NASA Flight Engineers Doug Wheelock and Shannon Walker will launch on the Soyuz TMA-19 from the Baikonur Cosmodrome in Kazakhstan. They will dock to the station June 17, joining Expedition 24 Commander Alexander Skvortsov, NASA Flight Engineer Tracy Caldwell Dyson and Russian Flight Engineer Mikhail Kornienko, who have been aboard the station since April 4.
Upcoming NASA TV broadcasts of these events and surrounding activities include (all times CDT):
May 27
2 p.m. — Video File of the Expedition 24 prelaunch news conference at
the Gagarin Cosmonaut Training Center in Star City, Russia, and a
tour of Red Square in Moscow
June 1
10 a.m. — ISS Update commentary hour that includes a replay of the
May 31 change of command ceremony aboard the station, in which Kotov
will hand over command of the station to Skvortsov. The ceremony also
will be replayed during landing coverage
3:30 p.m. — Coverage of Expedition 23 farewells and hatch closure,
scheduled at 3:50 p.m.
6:45 p.m. — Coverage of Expedition 23 undocking from station,
scheduled at 7:08 p.m.
9:15 p.m. — Coverage of deorbit burn, scheduled for 9:37 p.m., and
landing in Kazakhstan, scheduled for 10:27 p.m.
June 2
11 a.m. — Video File of post-landing activities, including interviews
with Creamer and Noguchi
June 3
11 a.m. — Video File of Expedition 24 farewell activities at the
Gagarin Cosmonaut Training Center
June 11
11 a.m. — Video File of Expedition 24 prelaunch activities in
Baikonur
June 13
11 a.m. — Video File of activities in Baikonur, including Soyuz
rocket mating and rollout to the launch pad
June 14
4 p.m. — Video File of the final prelaunch news conference and
Russian State Commission Meeting in Baikonur
June 15
3 p.m. — Video feed of Expedition 24 crew's final prelaunch
activities in Baikonur
3:45 p.m. — Coverage of launch from Baikonur, scheduled for 4:35
p.m., and replays
7 p.m. — Video File of prelaunch activities, launch and postlaunch
interviews from Baikonur
June 17
5 p.m. — Coverage of Soyuz docking to station, scheduled at 5:34
p.m., and post-docking news conference from Korolev, Russia
8:15 p.m. — Hatch opening, scheduled at 8:34 p.m., and welcome
ceremony
11 p.m. — Video File of docking, hatch opening and welcome ceremony
Operational activity could result in some changes to the programming schedule. For NASA TV streaming video, downlink and schedule information, visit: http://www.nasa.gov/ntv
For more information about the space station and its crew members, visit: http://www.nasa.gov/station