NASA Tournament Lab to Collaborate with NineSigma on Two Innovation Challenges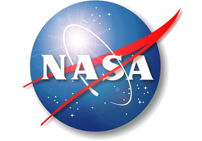 Today, global innovation firm NineSigma announced two Innovation Challenges they will run for NASA Tournament Lab; the Space Suit Textile Testing Challenge in collaboration with the Advanced Space Suit Project team and the In-Situ Materials Challenge in collaboration with the Kennedy Space Center and Swamp Works. The challenges leverage open innovation, advancing visionary aspirations for life in space, and interplanetary travel.
The Space Suit Textile Testing Challenge, which launched on October 5, 2015, seeks to develop standard test methodologies for assessing the wear performance of environmental protection garment (EPG) textiles for planetary exploration and offers three prizes of $5,000 for winning submissions. Space suits today offer multi-layered protection from harsh space environments. As we move forward with human exploration, the outer protective layer's function must expand to withstand widely varying types of dirt in planetary environments like Mars or large asteroids. This spectrum of environments beyond low earth orbit requires tools for assessing the viability of candidate space suit textiles, which don't exist today.
The In-Situ Challenge, which launched today, seeks solutions to utilize surface-based materials like regolith (crushed basalt rock) for Earth and space fabrication and construction applications and offers a first-place prize of $10,000 and two second-place prizes of $2,500 for top submissions. Advances in technology and methodology can push towards the larger goal of exploration in extraterrestrial environments.
The utilization of native materials is a boon to construction whether Earth based or extraterrestrial. The benefits are dramatic for space exploration because in-situ regolith utilization (ISRU) will reduce the need for materials to be shipped from Earth, which creates additional useful payload mass for habitats, structural systems, life support systems, science equipment, and living provisions. ISRU could potentially save the agency more than $100,000 per kilogram at launch, making space pioneering more affordable and feasible.
NineSigma CEO, Dr. Andy Zynga said, "NineSigma is passionate about creating transformational breakthroughs, and we are proud to partner with the NASA Tournament Lab to find innovations that will reshape what we see as possible today in the world of space exploration and habitation."
These challenges are hosted on NineSigma's Open Innovation community NineSights and featured on Nasa.gov/solve and Challenge.gov. These challenges are provided through the NASA Tournament Lab (NTL), which works across NASA and the federal government to provide crowd-based challenges as a way to solve hard problems and get work done. For more information on the NTL, see http://www.nasa.gov/ntl.
About NineSigma
NineSigma connects organizations with external innovation resources to accelerate innovation in private, public and social sectors. NineSigma has the largest open global network of solution providers and an extensive database of existing solutions spanning numerous industries and technical disciplines. In 2015, the company was again named to the Inc. 5000 list of fastest growing private companies in America. Learn more at www.ninesigma.com or www.ninesights.com.