NASA to Host Space Journalist Andy Chaikin at Free Public Lecture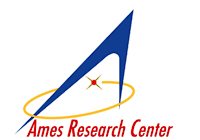 MOFFETT FIELD, Calif. – As part of the celebration of the 40th anniversary of the first lunar landing, Apollo 11, award-winning science journalist and space historian Andrew Chaikin will be a featured speaker on Thursday, July 9 at NASA Ames Research Center.
Sponsored by the NASA Lunar Science Institute as part of the Ames Evolution Series of Lectures, Chaikin will discuss the significance of the Apollo mission and its impact on our culture. Perhaps best known as the author of "A Man on the Moon: The Voyages of the Apollo Astronauts," Chaikin spent eight years writing and researching the book, including more than 150 hours interviewing 23 off the 24 lunar astronauts. He has authored books and numerous articles about space exploration for more than 25 years. Media interested in attending should contact Mike Mewhinney at 650-604-3937 by noon on July 9, as space is limited.
WHAT: Free public lecture
WHEN: 7:30 p.m. PDT, Thursday, July 9, 2009
WHO: Renowned science writer and space historian Andrew Chaikin
WHERE: Main auditorium, Bldg. N201, NASA Ames Research Center, Moffett Field, Calif.
Parking will be available adjacent to the Ames Exploration Center, the large white dome located at the main gate, which will remain open until 7:30 p.m. PDT. Free admission tickets will be available at the Exploration Center until 7:15 p.m. PDT (15 minutes prior to the lecture begins.)
The main auditorium, N201, is located behind the administration building, N-200 at NASA Ames Research Center. To reach NASA Ames, take U.S. Highway 101 to the Moffett Field, NASA Parkway exit and drive east on Moffett Boulevard towards the main gate. As you approach the main gate, bear to the right toward the large white dome and park behind it. Guests will be escorted to the auditorium for the lecture.