NASA To Announce New Carl Sagan Fellowships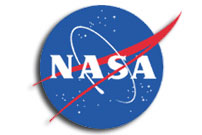 WASHINGTON — NASA will hold a news conference on Wednesday, Sept. 3, at 10:30 a.m. EDT, at the Rose Center for Earth and Space, Cullman Hall of the Universe, American Museum of Natural History in New York, to announce its new Carl Sagan Postdoctoral Fellowships in Exoplanet Exploration. The fellowships, named after the legendary astrophysicist, are designed to inspire the next generation of explorers seeking to learn more about planets, and possibly life, around other stars.
Briefing participants:
– Jon Morse, director, Astrophysics Division, NASA Headquarters, Washington
– Ann Druyan, widow and collaborator of the late Carl Sagan, Ithaca, N.Y.
– Charles Beichman, executive director, NASA's Exoplanet Science Institute, Pasadena, Calif.
– Neil deGrasse Tyson, Frederick P. Rose director of the Hayden Planetarium, New York
Press attending the local event should use the Rose Center entrance on West 81st Street between Columbus Avenue and Central Park West and be in place by 10:25 a.m.
Audio of the conference will be streamed live on NASA's Web site at: