NASA to Announce New Agreement for Kennedy Facilities Monday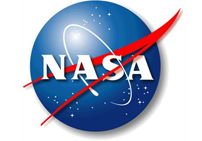 Journalists are invited to attend a major announcement of a new partnership between NASA's Kennedy Space Center in Florida and an outside organization that open NASA's facilities to U.S. commercial space launch service providers, create jobs and help American companies regain leadership in the global space economy. The announcement will take place on Monday, Oct. 31, at 10 a.m. EDT at NASA Kennedy's Orbiter Processing Facility-3 and will be carried live on NASA television.
The new partnership was developed following a Notice of Availability NASA issued in January. The notice was used to identify interest from industry for space processing and support facilities at Kennedy. These facilities have become available for space-related commercial use following the end of the Space Shuttle Program.
Journalists must arrive at Kennedy's Press Site by 9 a.m. for transportation to the event. Journalists without NASA Kennedy accreditation need to apply for credentials by 10 a.m. Oct 30. New international media accreditation for this event is closed. Reporters must apply for credentials online at: https://media.ksc.nasa.gov
For journalists unable to attend the event, NASA and partner organization managers will hold a media teleconference at 12 p.m. To participate, journalists must RSVP to Amber Philman at amber.n.philman@nasa.gov by 9 a.m. Oct. 31 to receive the call-in number and pass code. Reporters must call into the teleconference by 11:50 a.m. to join. Audio of the teleconference also will be streamed over the Internet from NASA's website at: http://www.nasa.gov/newsaudio
For NASA TV downlink information, Video File schedules and links to streaming video, visit: http://www.nasa.gov/ntv
For information about NASA's Kennedy Space Center, visit: http://www.nasa.gov/kennedy