NASA Talk Shows How Langley Changed Hampton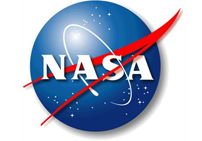 HAMPTON, Va. – How does farmland grow ideas that eventually take us to the moon?
On Tuesday, July 6, at NASA's Langley Research Center in Hampton, Michael Cobb, curator of the Hampton History Museum, presents "NACA and the Transformation of Hampton: From Log Canoes to Outer Space" at 2 p.m. in the Reid Conference Center. Cobb will describe how the location and building of Langley airfield and the National Advisory Committee for Aeronautics (NACA) facility brought fortune and fame to the City of Hampton.
Media who wish to interview Cobb at a news briefing at NASA Langley at 1:15 p.m., Tuesday should contact Chris Rink at 864-6786 or by e-mail at christopher.p.rink@nasa.gov by noon on the day of the talk for credentials and entry to the center.
On Tuesday evening, Cobb will present a similar talk for the general public at 7:30 p.m. at the Virginia Air & Space Center in downtown Hampton. The evening presentation is free and no reservations are required.
Cobb will explain how Langley's aeronautical and then space programs combined interesting and different groups of people in the local community. It was an interaction between scientists, aviators, engineers and their families with families that had been there since Colonial days.
Manager of the Fort Wool Historic Site, Cobb helped with the development of the Virginia Air and Space Center and the Hampton History Museum. He is also an advisor to the Federal Area Development Authority to plan the development of Fort Monroe once the Army vacates the site in 2011.
Cobb's studies include the social, political, and military aspects of the history of the south with emphasis on the Civil War, the City of Hampton, and the surrounding region. He has contributed to many publications including essays on Fort Monroe, a volume on the comprehensive history of Fort Wool, an invited essay for a Virginia Tech-developed Civil War history, and a pictorial history of Hampton.
Cobb attended Virginia Wesleyan, Old Dominion University, and the College of William and Mary studying history, political science, and American studies. He was the recipient of the Jefferson Davis Gold Medal from The United Daughters of the Confederacy in 2008 for the preservation and interpretation of Confederate history.
For more information about NASA Langley's Colloquium and Sigma Series Lectures: http://shemesh.larc.nasa.gov/Lectures/