NASA Sued Over Fraudulent Contract Data by American Small Business League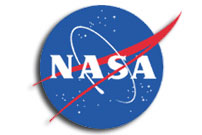 Lloyd Chapman, President of the American Small Business League, has filed suit in Federal court against the National Aeronautics and Space Administration under the Freedom of Information Act (FOIA) in order to obtain the names of firms to which NASA has awarded small business contracts. Efforts by Chapman to obtain the information through FOIA were largely ignored by NASA personnel — no written response was ever received — however, NASA did acknowledge receipt of the requests by telephone.
"I believe NASA is falsifying their small business reports to Congress and I believe that they are allowing their contractors to falsify their small business reports. I've also seen evidence that NASA is protecting large companies that are intentionally misrepresenting themselves as small in order to illegally receive small business contracts," stated Chapman.
A 2003 Government Accountability Office investigation found that NASA contracting officers were reporting contracts to large businesses as small business awards. Chapman is convinced that this problem is ongoing. "We are requesting information to determine the magnitude of this problem and NASA has refused to respond to our FOIA request, or to our appeal, or to our final notification letter. My experience has been that anytime an agency has refused to provide information that is readily available, it's usually because they are trying to cover something up.
"It's ridiculous that we have to go through Federal court for simple information like this. NASA has these statistics in a database and could e-mail them to us in five minutes, yet we've spent months going back and forth with them. Clearly, there is a problem with NASA's reporting, and the fact that we have to go to court is proof of that."
About the ASBL
The American Small Business League was formed to promote and advocate policies that provide the greatest opportunity for small businesses — the 98% of U.S. companies with less than 100 employees. The ASBL is founded on the principle that small businesses, the backbone of a vital American economy, should receive the fair treatment promised by the Small Business Act of 1953. Representing small businesses in all fields and industries throughout the United States, the ASBL monitors existing policies and proposed policy changes by the Small Business Administration and other federal agencies that affect its members.
Contact:
For information contact:
Lloyd Chapman
(707) 789-9575