NASA Sued for Refusing to Release Contracting Data on United Space Alliance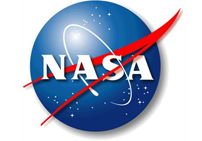 The following is a statement by the American Small Business League:
On Tuesday, June 8, the American Small Business League (ASBL) filed suit against the National Aeronautics and Space Administration (NASA) in Federal District Court, Northern District of California. The case was filed under the Freedom of Information Act (FOIA) after NASA repeatedly refused to release subcontracting reports for contracts issued to United Space Alliance, LLC, a joint venture between defense giants Lockheed Martin and Boeing. (http://www.asbl.com/documents/20100608_NASA_USA_Complaint.pdf)
The ASBL originally requested information on United Space Alliance's compliance with small business subcontracting goals on NASA contracts awarded to the contractor. During fiscal year (FY) 2009, United Space Alliance was awarded over $1.5 billion in contracts from NASA.
Tuesday's suit is the third lawsuit filed by the ASBL against NASA. In February of 2007, the ASBL prevailed in its first suit against NASA, forcing the agency to provide detailed information proving that it falsified its small business contracting statistics by including contracts to a variety of Fortune 500 firms and other large businesses.
Since 2003, more than a dozen federal investigations have uncovered billions of dollars a month in federal small business contracts actually flowing into the hands of Fortune 500 corporations and other clearly large businesses. Large recipients of federal small business contracts have included: Lockheed Martin, Boeing, Raytheon, Northrop Grumman, Dell Computer, British Aerospace (BAE), Rolls-Royce, French giant Thales Communications, Ssangyong Corporation headquartered in South Korea, and the Italian firm Finmeccanica SpA. (http://www.asbl.com/documents/20090825TopSmallBusinessContractors2008.pdf)
"We believe that NASA is withholding data which shows that the agency is inflating the achievement of its congressionally mandated small business goals by including Fortune 500 corporations and other clearly large businesses. We also believe that NASA is withholding data that will prove that they are allowing major prime contractors to falsify compliance with congressionally mandated small business contracting goals," ASBL President Lloyd Chapman said. "It is disappointing to see that President Obama's promise of increased transparency was just another broken campaign promise." (http://www.asbl.com/documents/20100526_ASBL_AnalysisObamaSB.pdf)