NASA Space Tech Program Selects Thermal Control System Concepts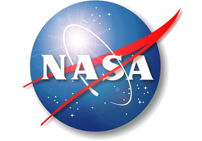 NASA Space Technology's Game Changing Development Program has selected eight proposals to develop advanced thermal control system technologies for future spacecraft.
The selected proposals will address a difficult design challenge facing future spacecraft – the development of a thermal control system that can reject high heat loads in a warm thermal environment yet still operate efficiently in a cold environment.
Similar to how heating and cooling systems keep people comfortable on Earth, thermal control systems are an important part of keeping astronauts safe and comfortable in space.
The spacecraft, and everything on board, must remain within a specified temperature range during a variety of mission phases and in a dynamic environment with extreme temperature changes.
Known as, "variable heat rejection thermal control systems," NASA human spaceflight studies, as well as those from the Space Technology Roadmaps and the National Research Council's response to these roadmaps, have found that thermal control is a key capability required in order for humans to extend our presence farther into space.
"The technologies selected as part of this activity address today's most difficult design challenge facing thermal engineers and are applicable to all future crewed and robotic exploration missions," said Stephen Gaddis, director of NASA's Game Changing Development Program, located at NASA's Langley Research Center. "Advancing state of the art thermal control systems will be the rising tide that lifts all future spacecraft designs."
Proposals for this solicitation were received from NASA field centers, federally funded research and development centers, educational institutions, and industry. Additionally, many of the proposed activities involved a collaborative effort combining the contributions of individuals from a wide range of performing entities.
Awards for the Phase 1 activity will range up to $50,000 each with a total NASA investment of approximately $400,000.
The proposals that have been selected for contract negotiations are:
– "Improved Variable Conductance Heat Pipes, iVCHP," Sergey Semenov, Thermacore Inc., Lancaster, Penn.
– "A Spacecraft Thermal Management System With Freeze-Tolerant Radiator," Grant Bue, NASA Johnson Space Center, Houston
– "Development of Low Temperature Non-Toxic Thermal Control Fluid for Use in a Single Loop Variable Heat Rejection Thermal Control System," Rubik Sheth, NASA Johnson, Houston,
– "Thermal Control Using Liquid-Metal Bridge Switches," Amir Hirsa, Rensselaer Polytechnic Institute, Troy, N.Y.
– "Temperature Controlled Effective Radiator Area Using Shape Memory Alloys," Thomas Cognata, MEI Technologies, Inc., Houston
– "Development of a Heat Switch Radiator," Gregory Quinn, Hamilton Sundstrand Space Systems International, Inc., Houston
– "Scalable, Passive, Adjustable Heat Rejection System (SPAHRS), David Bugby, ATK Space Systems, Beltsville, Md.
– "Development of a Robust Freeze Start-Up Radiator," Wei-Lin Cho, Hamilton Sundstrand Space Systems International, Inc., Houston
For information about the Game Changing Development and Space Technology Programs visit: http://www.nasa.gov/oct