NASA Space Life Sciences Training Program Applications Open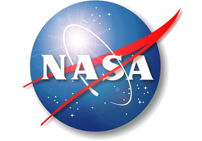 The Space Life Sciences Training Program (SLSTP) provides undergraduate students entering their junior or senior years with professional experience in space life science disciplines. This challenging ten-week summer program is held at NASA's Ames Research Center in California's Silicon Valley. The primary goal of the program is to train the next generation of scientists and engineers, enabling NASA to meet future research and development challenges in the space life sciences.
For more information, visit: http://spacebiosciences.arc.nasa.gov/slstp
Information for Applicants
The SLSTP is an equal opportunity program. Admission is by competitive application process. U.S. Citizen undergraduate students who maintain a 3.2 or higher grade point average are invited to apply. Past student participants were selected for their merit, passion for space and desire to study space life science.
Applications for the SLSTP will be submitted through NASA's One Stop Shopping Initiative (OSSI) website. Prospective applicants must pre-register for a student account and create an interest profile on the OSSI student login page.
Although the application period for summer 2014 student internships closes on March 15, 2014, offers for positions may be made as early as Feb. 2, 2014. Students are encouraged to submit their applications early. Details about the 2014 SLSTP internship opportunities will be posted on the SLSTP website in December.