NASA Selects Four Ames Projects to Advance Key Technologies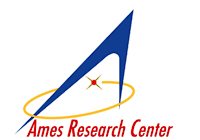 MOFFETT FIELD, Calif. – Four projects that will advance key technologies to meet critical needs for NASA's mission will be led by Ames Research Center, Moffett Field, Calif. The projects are part of NASA's Innovative Partnerships Program Seed Fund that addresses technology barriers with cost-shared, joint-development programs.
The four Seed Fund projects at Ames are part of a total of 38 partnerships that span 30 states and include nine universities, 23 small to medium-sized businesses, 17 large corporations and participation by all 10 NASA field centers.
"The NASA Innovative Partnerships Program is providing opportunities for Ames to partner with small companies, universities and large companies to develop exciting technologies that can both produce and enhance science results from future missions," said Ryszard Pisarski, deputy chief of the Technology Partnerships Office at NASA Ames.
The four projects at Ames are: (1) Advanced Thermal Protection Systems for Hypersonic Flight in Air and Planetary Atmospheres; (2) Demonstration of Precise Wavefront Control for Space Optics with a Mems Deformable Mirror; (3) ISRU Characterization Experiment – Astrobiology Explorer (ICE-AX): and (4) Small-Sat Technologies for Cost Effective Hyperspectral Remote Sensing of the Environment.
The first project is designed to improve thermal protection systems for future human and robotic exploration of the solar system. Ames will partner with Touchstone Research Laboratory, Ltd., Triadelphia, W. Va., and Fiber Materials, Inc., Biddeford, Maine.
The second project, a demonstration of precise wavefront control, involves developing improved optical surfaces for future space telescopes. Ames will partner with Subaru Telescope, Hilo, Hawaii; Lockheed Martin Corp., Advanced Technology Center, Palo Alto, Calif.; Boston Micromachines Corp., Watertown, Mass.; and the University of California, Santa Cruz, Santa Cruz, Calif.
The third project at Ames, ICE-AX, involves developing an integrated payload, including a drill and scientific instruments for a future Mars lander. For this project, Ames will partner with The Boeing Company, Huntington Beach, Calif.; Alliance Spacesystems, LLC, Pasadena, Calif.; Cooper Consulting, Lafayette, Calif.; the University of California, Berkeley, Department of Physics, Berkeley, Calif.; the University of Kentucky Research Foundation, Lexington, Ky.; and the Los Alamos National Laboratory, Los Alamos, N.M.
The fourth project at Ames involves development of hyper-spectral sensor technology than can be flown on future small-satellite missions. Ames will partner with Northrop Grumman Space Technology, Redondo, Beach, Calif.; and Utah State University Research Foundation, North Logan, Utah.
For a complete list of selected organizations and information about NASA's Innovative Partnerships Program Seed Fund, visit:
http://www.ipp.nasa.gov/news.htm
The one-year projects will involve collaboration among three principal partners: a NASA partnership manager at a field center; a co-principal investigator within a NASA program or project office; and an external co-principal investigator from the private sector, academia or other government laboratory.
NASA's Innovative Partnership Program at NASA Headquarters in Washington is contributing $9 million in funding from its Technology Transfer Partnerships budget, $13 million is being provided by NASA sources in programs, projects, or field centers, and $12 million from external partners for a total combined financial commitment of $34 million.
For more information about NASA and agency programs, visit: