NASA Selects Crew and Cargo Transportation to Orbit Partners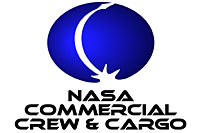 NASA selected SpaceX, El Segundo, Calif. and Rocketplane-Kistler, Oklahoma City, to develop and demonstrate commercial orbital transportation services that could open new markets and pave the way for contracts to launch and deliver crew and cargo to the International Space Station.
NASA and the two companies signed Space Act Agreements that establish milestones and objective criteria to assess their progress throughout Phase 1 of the competition. Once a capability is demonstrated, NASA plans to purchase crew and cargo delivery services competitively in Phase 2.
"NASA is proud to work with SpaceX and Rocketplane-Kistler as they endeavor to take American entrepreneurial spirit to new heights," said NASA's Exploration Systems Mission Directorate Associate Administrator Scott Horowitz. "When commercial enterprises turn the journey to low-Earth orbit into a profit-making business model, NASA will be free to focus on goals that are more appropriate for government, such as exploration of the moon and Mars."
In Phase 1, the companies will demonstrate a combination of four capabilities: external (unpressurized) cargo delivery and disposal; internal (pressurized) cargo delivery and disposal; internal cargo delivery and return; and an option for crew transportation.
"These companies were selected from a total of 20 applicants, based on solid engineering of innovative concepts and sound business plans," said Alan Lindenmoyer, manager of the Commercial Crew and Cargo Program Office at the Johnson Space Center, Houston.
For more information about the program, visit:
http://procurement.jsc.nasa.gov/cots/
The Vision for Space Exploration calls for humans to return to the moon and journey to Mars. For information about NASA and agency programs, visit: