NASA Seeks Industry Partner to Utilize Unique Spaceflight Facility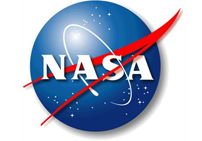 CAPE CANAVERAL, Fla. — NASA's Kennedy Space Center seeks to preserve a unique inventory of Nondestructive Test and Evaluation (NDE) equipment and the capability for current and future mission spaceflight support through a Request for Information, or RFI.
Kennedy wants to identify potential industry interest in the operation and maintenance of the Hangar N facility and its NDE equipment. Because of NASA's transition from the Space Shuttle Program to future commercial and government mission activities, the equipment is underutilized. Hanger N and its associated labs are located near Kennedy on the grounds of the Cape Canaveral Air Force Station.
The center may enter into an agreement in which a partner would operate and maintain Hangar N and its equipment at the partner's expense. In the RFI, Kennedy seeks concepts for how customers would use and maintain the facility and equipment in order to make an agreement feasible.
Hangar N provides the inspection techniques necessary for spaceflight hardware, avionics and ground support equipment processing, troubleshooting, and failure analysis. Some of the equipment is attached to the Hangar N facility and cannot easily be relocated. As a result, Kennedy seeks to implement a real property agreement for Hangar N with a potential partner.
In cases where Kennedy facilities like Hangar N are now underutilized, NASA has the option of establishing partnerships with external organizations to make beneficial use of such facilities. Such arrangements must benefit the U.S. government and NASA.
For information about this RFI, visit: http://go.nasa.gov/PHlez9
For more information about Kennedy, visit: http://www.nasa.gov/kennedy