NASA Seeks Big Ideas for Small In-space Propusion Systems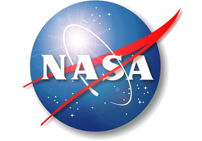 NASA's Space Technology Program is calling for proposals to develop miniaturized electrospray propulsion technologies that could revolutionize small satellite propulsion systems.
U.S. organizations, including NASA centers and other government agencies; federally funded research and development centers; educational institutions; industry and nonprofit organizations can submit their ideas for miniaturized electrospray propulsion technologies that could help provide an efficient means of providing thrust for spacecraft.
Offerors are advised that Appendix D will include two acquisition phases, and will involve a competitive selection process. Phase I (duration 18 months) will be for the design, development, fabrication, and testing of micro-thruster technologies. The selected offerors will develop 100uN micro thrusters, inclusive of the propellant tankage, feed system and Power Processing Unit (PPU). The minimum expected technology readiness level (TRL) at entry for Phase I proposals is TRL 3 and the exit TRL is 5. In Phase II, the micro-thruster technology will be further developed to TRL 6 and for a possible space flight demonstration via the Small Spacecraft Technology (SST) Program. The competition for Phase II will build on the results of Phase I, therefore the award criteria for Phase II (as many as three awards total combined cost of $5 million) will include demonstrated completion of specified Phase I requirements.
The Government anticipates that only the Phase I contractors will be capable of successfully competing for Phase II, therefore proposals for Phase II will be requested from these contractors. The Government does not intend to issue a new, formal solicitation for Phase II. The mechanism for providing pertinent Phase II proposal information is described in Appendix D. Phase II of the acquisition will be synopsized in accordance with FAR 5.201 and 5.203. Notwithstanding the expectation that only the Phase I contractors will be capable of successfully competing for Phase II, proposals from all responsible sources submitted by the specified due date will be considered. In order to contend for Phase II awards, however, such prospective offerors must demonstrate a technology readiness level in line with that of the Phase I contractors. Failure to fully and completely demonstrate the appropriate technology readiness level may render the proposal unacceptable with no further consideration for contract award.
The complete NRA solicitation and specific details of NRA Appendix D (including proposal due dates) are accessible via the NASA Solicitation and Proposal Integrated Review and Evaluation System (NSPIRES) (http://nspires.nasaprs.com), under Open Solicitations for NRA NNL12A3001N. The deadline for the submission of the Notice Of Intent is March 06, 2013 and for the Phase I proposals is April 10, 2013 at 6:00 PM Eastern Time.