NASA Rocket Launch Scheduled for 4 August From Wallops Island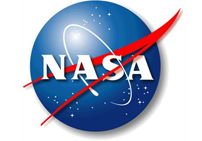 WALLOPS ISLAND, VA – A three-stage Black Brant X suborbital sounding rocket is schedule for launch August 4 from NASA's launch range at the Wallops Flight Facility in Virginia. The purpose of the mission is to test the performance of the vehicle's third stage Nihka motor.
Based on the approved range schedule, the rocket is set for launch between 4:30 and 6:30 a.m. EDT. The backup launch days are August 5 and 6. The rocket may be visible to residents in the Chesapeake Bay region. The NASA Visitor Center will open at 3:30 a.m. on launch day for viewing the launch.
The launch will be web cast beginning at 3:30 a.m. on launch day at: http://sites.wff.nasa.gov/webcast
Launch status can be followed on Twitter at: http://www.Twitter.com/NASA_Wallops
In the Wallops area, the launch status also can be followed on radio station 760 AM.
Launch status also is available at the Wallops launch status line at 757-824-2050.