NASA Research Park to Host World's Largest, Greenest Airship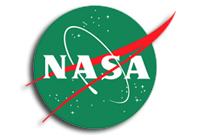 MOFFETT FIELD, Calif. – NASA has entered into a lease with E Green Technologies, Inc. (EGT) Kellyton, Ala., to bring the world's largest airship to NASA Research Park at NASA Ames Research Center, Moffett Field, Calif.
Under the terms of the three-year lease that begins Jan. 1, 2011, NASA will lease approximately 24,000 square feet of hangar space in historic Hangar 2 for EGT/21st Century Airships to develop and test its Bullet(TM) Class 580, the world's largest operating airship. The massive 235-foot long/65-foot diameter lighter-than-air vehicle is designed to fly on algae-based bio-fuel at speeds up to 74 mph, at altitudes up to 20,000 feet. The Bullet(TM) Class 580 is scheduled to arrive in early 2011, after successfully completing its third and final inflation and other engineering tests.
"EGT's airship is another partnership Ames has been developing in the area of green aviation research and development," said Pete Worden, Ames director. "This partnership takes advantage of Ames' unique infrastructure to develop green aircraft and other green technologies. The EGT partnership will bring new jobs and skills to NASA Research Park and stimulate collaboration among EGT and the more than 70 on-site industry, university and non-profit partners."
NASA Research Park is a world-class, shared-use R&D and education campus for industry, academia, non-profits, and government. NASA Ames creates strategic partnerships both to commercialize NASA technologies and to infuse NASA with new technologies from the external community. The goal is to foster collaborative, innovative and mutually-beneficial projects that demonstrate the value of co-locating within NASA Research Park to support NASA's aeronautic and space exploration goals.
"EGT is primed to usher in a new age of lighter-than-air flight and we intend to break records and perceptions in the process," said EGT's Chief Executive Officer Mike Lawson.
"Although traditional blimps have been around for centuries, they have undergone surprisingly little evolution throughout their more than 150-year history, said John Youngbeck, EGT's vice president of manufacturing. "Our airships, including the Bullet(TM) Class 580, are radically different in design, enabling them to move beyond the performance limitations of traditional blimps by combining advanced technology with simple construction — and the ability to fuel with algae based bio-fuel; protecting our environment. We have a great team and really look forward to joining NASA Research Park and creating more jobs in Silicon Valley as we help to expand and grow this emerging airship market."
First flight of the Bullet(TM) Class 580 is being planned for early 2011 from Moffett Federal Airfield. It will carry a joint NASA Langley Research Center and Old Dominion University (ODU) payload, the Radar Oxygen Barometric Sensor (RAOBS) Project, a remote sensing instrument for measuring barometric pressure at sea level – an important meteorological measurement in the prediction and forecasting of tropical storms and hurricanes.
For more information about for the Bullet(TM) Class 580 and EGT, visit: http://www.e-greentechnologies.com
For more information about NASA Research Park, visit: http://www.researchpark.arc.nasa.gov
For more information about NASA programs, visit: http://www.nasa.gov