NASA Ranked Fifth In Best Places To Work In The Federal Government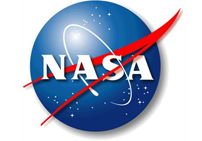 WASHINGTON — NASA has been ranked fifth in the Partnership for Public Service 2010 ratings for the "Best Places to Work in the Federal Government."
The 2010 survey is the fifth conducted by the partnership since 2003. NASA has been rated in the top five in the federal government in four of the surveys and sixth in the other. An award was accepted by Associate Deputy Administrator Charles Scales on behalf of the agency at a special briefing held by the partnership on Wednesday, Sept. 1.
The partnership is a nonprofit organization that works to revitalize and transform the federal government by inspiring a new generation to serve. The "Best Places" program is one of many the Partnership sponsors to encourage government service.
The data used to develop these rankings were based on the Office of Personnel Management's Employee Viewpoint Survey. Approximately 260,000 employees at 290 departments, agencies and sub-components were surveyed.
NASA's workforce continues to score well on the survey among the 32 large federal agencies. The best places to work index is based on employee responses to questions about whether they are satisfied with their jobs and organization. A key factor is also whether employees would recommend their organization to others as a good place to work.
In addition to this overall index, agencies and subcomponents also were scored in workplace environment categories such as effective leadership, employee skills/mission match and work/life balance. NASA was among the leaders in several categories, including effective leadership, support for diversity, teamwork, training and performance based rewards. The complete listing of the rankings and scores for federal components is available at: http://www.bestplacestowork.org
For information about NASA and agency programs, visit: http://www.nasa.gov