NASA Quest Challenges Students to Study Mars on Earth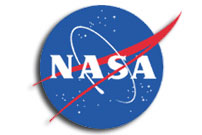 As NASA turns its attention to preparing for human travel to the Moon and Mars, there are many hurdles to overcome. This fall, the NASA Exploration Systems Mission Directorate and NASA Quest will open the school year with a challenge to students, primarily in grades 5-8, to work with NASA scientists to design solutions to these obstacles.
During October and November, students are invited to join NASA researchers Jennifer Heldmann, William J. Clancey and Chris McKay and other leading scientists as they embark on a Mars analog study at California's Lassen Volcanic National Park. By studying snowfields in the park, scientists hope to learn more about the development and use of technologies needed to help understand and explore the moon and Mars. They will also learn about polar ice caps and the possible life that could exist there.
"Live interactive Webcasts and contact with real NASA scientists on the job provide the opportunity for students to fully experience the thrill of participating in actual research while developing their own solutions to problems NASA is working on," said Mark Leon, education director at NASA Ames Research Center, located in California's Silicon Valley. "We hope this experience will inspire and encourage the study of math, science and engineering, as students become a part of the NASA team exploring the universe," he added.
There is no place on Earth exactly like Mars; however, some locations share similar characteristics and are considered as analogs to study Mars. For example, scientists can study the biology, geology, and meteorology of places like Lassen Volcanic National Park to learn more about past and present environments on Mars and how to prepare for human and robotic space missions.
This NASA Quest Challenge features Mars analog research being conducted to help develop and test technologies that some day will enable scientists to conduct research on lunar and planetary surfaces. NASA Quest challenges typically span six to eight weeks. The activities are designed around problem-based learning and designed to assist teachers by incorporating the content into their educational standard's requirements.
On July 29, the principal scientists will introduce themselves and their work to park staff and visitors at a campfire presentation at Lassen Volcanic National Park. As the scientists determine where this fall's research will take place, journals of the trip will be posted online. During the month of September, a live introductory Webcast will take place from the park, so students around the world can observe NASA scientists at work.
The NASA Quest website contains a summer reading list for teachers and students to acquaint themselves with the background material.
For information about the NASA Quest Challenge on the Internet, visit:
http://quest.nasa.gov/challenges/marsanalog
For information about the NASA Exploration Systems Mission Directorate, please visit:
For information about NASA Quest, please visit:
For information about Lassen Volcanic National Park, please visit:
For information about NASA and agency programs on the Internet, visit: