NASA Previews Robotics Engineers of the Future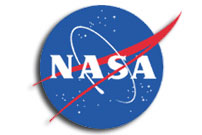 NASA will be cheering as thousands of students test their engineering skills for robotics supremacy.
During the month of March, NASA's Robotics Alliance Project (RAP), FIRST (For Inspiration and Recognition of Science and Technology) and industry partners are holding 33 regional FIRST Robotics competitions to determine the best high school robotics teams. As part of the collaboration with FIRST, NASA is providing technical and logistics support and is the sponsor of six events. Selected events will be broadcast on NASA TV.
"NASA is constantly seeking out innovative ways to inspire students and spark an interest in science, technology and engineering. We need these students to help us build the next generation of spacecraft to explore the solar system, and the nation needs them to build the next-generation economy," said Dave Lavery, program executive for the Planetary Science Division, NASA Headquarters. "FIRST and NASA have found a unique way to create that spark and glean the raw engineering talent found in our high schools."
"Currently there are some very challenging technical problems for our space program, problems that we believe these future engineers will solve," said Mark Leon, education director at NASA's Ames Research Center, Moffett Field, Calif. "It is all about the math," he added.
With coordination from the Robotics Alliance Project located at Ames, NASA Headquarters and 10 field centers sponsor more than 200 teams. NASA personnel across the country volunteer their time as team mentors.
In one innovative partnership, Ames and the Girls Scouts have joined forces to develop team number 1868, the all-girls 'Space Cookies.' The team is comprised of 12 girls from different high schools in the San Francisco Bay area that have formed a Girl Scout troop devoted to math, science, engineering and technology.
"Robotics has traditionally been a male-dominated field," said Wendy Holforty, NASA engineer and Space Cookies mentor. "We wanted to give young women as many opportunities as possible to show that they have the aptitude and capability for the rigorous math and engineering skills necessary for robotics and other engineering fields."
"I joined the Girl Scout robotics team because I wanted to gain knowledge of the different aspects of engineering," said Tatiana Lam, a junior at Gunn High School, Palo Alto, Calif. "Instead of reading about different careers, through this team, we are all able to have a hands-on experience."
Regional champions will travel to Atlanta, Ga., to compete in the FIRST Robotics championship event April 27-29 in the Georgia Dome.
NASA's Robotics Alliance Project was created to bring together students, engineers, private organizations and other government resources to pursue the goal of increasing robotics expertise in the United States. The project supports programs that inspire students to become involved with technical fields through robotics competitions, facilitation of robotics curriculum enhancements and the development of a national clearinghouse for robotics education and career resources.
The Robotics Alliance Project is supported through NASA's Science Mission Directorate.
FIRST was established in 1989 by inventor Dean Kamen to motivate students to enter careers in math, science and engineering. The organization's mission is to design accessible, innovative programs to build self-confidence, knowledge and life skills. The competition shows students that the technological fields hold many opportunities and that the basic concepts of science, math, engineering and invention are exciting and interesting. FIRST is in its 15th year of competition.
For more information about FIRST Robotics and regional competition dates and locations, visit:
For more information about NASA's Robotics Alliance Project, visit: