NASA Partners with DOE to Construct 'Greenest' Federal Building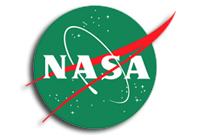 MOFFETT FIELD, Calif. – NASA's Ames Research Center and the Department of Energy (DOE), at the Lawrence Berkeley National Laboratory, Berkeley, Calif. are collaborating on technologies and processes for what may be the "greenest," highest-performing building in the federal government.
Originally developed for aerospace applications, NASA intelligent system software will be installed in the new building, called Sustainability Base, by Ames engineers. These NASA-developed control and Integrated Systems Health Management (ISHM) technologies will be an integral part of the building. To help integrate these "smart system" technologies, the Building Technologies Department at Berkeley Lab developed a Building Information Model (BIM) to serve as the repository for the building's systems information during its life cycle. Using data from the BIM, Berkeley Lab developed an energy-performance simulation model to optimize the building's energy operations.
"We are thrilled to be applying NASA aerospace technologies to our everyday living and working environments," said Steven Zornetzer, associate center director at NASA Ames. "This collaboration represents the first of many research partnerships for Sustainability Base that will bring NASA technologies down to Earth and connect them with capabilities from other federal laboratories and the private sector to leverage taxpayer investment and improve the quality of life for everyone."
When considering the design of this new office building, Ames used the analogy of it being "the first lunar outpost on Earth." It was even named "Sustainability Base," in honor of Apollo 11's lunar landing site Tranquility Base. Designed as a "closed-loop," sustainable building, it not only uses repurposed NASA technologies to conserve energy and reduce water consumption, but it also uses regional natural resources, such as natural lighting and the captured, cooler temperatures of the night air.
Because Berkeley Lab has extensive expertise in building technologies, systems, tools, and processes, it can help NASA Ames monitor the building's performance for maximum efficiency and make suggestions for potential performance improvements. In addition, Berkeley Lab will provide advice regarding the new building's overall performance assessment.
Both NASA and the DOE will benefit from this collaboration. DOE's national laboratory will further develop modeling techniques for the EnergyPlus simulation engine. By installing additional sensors in Sustainability Base, the EnergyPlus model will have access to a richer data set for better calibration and validation; at the same time, Ames will receive better insight into the building's performance. This collaboration also will facilitate the collection and analysis of building-performance data that can be used for construction of future energy-efficient office buildings.
Ames also will benefit by gaining experience in innovative building control systems and building models that can be applied to future space habitat systems. This experience may enable crew autonomy; advance simulations of future space habitat systems; and enhance the design, development, and testing of the control and ISHM systems for those habitats.
"It's a win-win situation for everyone when federal agencies work together sharing technologies and developing better business practices. We expect that these new collaborations will help advance both NASA's and DOE's broad programmatic goals as well as our more specific energy performance objectives for this project" said Steve Selkowitz, head of the Building Technologies Dept. at Berkeley Lab.
For more information about Sustainability Base, please visit: http://go.nasa.gov/nsSEKf
For more information about NASA Ames, visit: http://www.nasa.gov/ames/
For more information about Integrated Building Solutions, Inc., please visit: http://www.ibs-cal.com/
For more information about LBNL's Building Science program visit: http://eetd.lbl.gov