NASA Participates in Presidential Inaugural Activities Jan. 18-21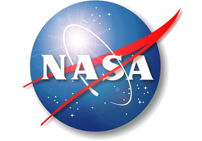 NASA will participate in the inauguration of President Obama with several events, including an open house, a star party and a NASA Social; exhibits on the National Mall and at NASA Headquarters; and with two floats and marchers in the inaugural parade.
During the events Jan. 18 – 21, members of the public will have an opportunity to meet and mingle with several astronauts and members of NASA's Mars Science Laboratory team responsible for the Curiosity rover, which is five months into a two-year mission on the Red Planet.
Jan. 18:
NASA will open the doors of its headquarters at 300 E St. SW in Washington to the general public for an open house from 10 a.m. to 4 p.m. EST Friday.
Members of the public are invited to interact with NASA's leadership in two panel discussions, from 10 a.m. to noon and 2-4 p.m., in the James Webb Auditorium. Topics to be covered in the sessions are NASA's plans for the future of human spaceflight; the importance of technology innovation to our future; science on the International Space Station; and NASA's ongoing and future missions to Mars; and a demonstration of NASA's exoskeleton.
The panelists will include current members of NASA's astronaut corps and senior NASA leadership.
Guests must enter the building through the West Lobby, where they will see a variety of displays highlighting NASA's work, including aeronautics research and NASA missions to Mars. The West Lobby is located near the intersection of 4th and E streets SW.
In conjunction with the open house, a group of 75 social media users who follow NASA on Twitter, Facebook and Google+ were selected to visit NASA Headquarters for in-depth, behind-the scenes briefings from astronauts and agency leaders. Active social media users were selected at random from those who registered online to attend this NASA Social.
Jan. 19:
NASA will join other federal agencies for a National Day of Service on the National Mall in Washington from 10 a.m. to 5 p.m. Saturday. Visitors to NASA's exhibit will meet and mingle with astronauts and learn about the numerous opportunities available for members of the public to engage directly with NASA programs. NASA's tent will be on the Mall between 14th St., and the 12th St., expressway underpass, in the Education Section.
Below are the appearance times for NASA's astronauts:
10 a.m.-noon Kjell Lindgren and Serena Aunon
12:30-2:30 p.m. Lee Morin and Kate Rubins
3-5 p.m. Mike Massimino and Alvin Drew
NASA will host a Star Party at the Arlington Planetarium in Arlington, Va., from 5:30 – 9:30 p.m. Saturday as part of inaugural activities. Telescopes will be provided for the public to star gaze, and astronomers, NASA astronauts and other experts will be on hand to talk about current NASA missions and the future of space exploration. Planetarium shows will also be offered, with limited, reserved seating. The event is free and open to the public, and tickets are not required for the star gazing part of the event.
For information on show times and ticket reservations, visit: http://friendsoftheplanetarium.org/
The Star Party will be held at the David M. Brown Planetarium, located at 1426 North Quincy Street, Arlington (Next to Washington Lee High School). Parking is available in the I-66 parking garage on 15th St. N behind the planetarium, as well as on the street. The closest metro stations are Virginia Square and Ballston, each about a half a mile from the planetarium.
For those not in the Washington area, you can participate in the Star Party by posting your pictures of the night sky to the National Night Sky Gazing Flickr group at: http://www.flickr.com/groups/nightskygazing
In case of inclement weather, updated information about the event will be available on NASA's inauguration activities webpage at: http://www.nasa.gov/inauguration
Jan. 21:
NASA will participate in Monday's Inaugural Parade with full-size models of two spacecraft that are boosting America to new heights — the Curiosity Mars rover and Orion, the multi-purpose capsule that will take our astronauts farther into space than ever.
Walking beside the two spacecraft and greeting spectators along the parade route will be members of the Curiosity team from NASA's Jet Propulsion Laboratory and several current and former astronauts. The participating astronauts are Alvin Drew, Serena Aunon, Kate Rubins, Mike Massimino, Lee Morin and Kjell Lindgren, as well as Leland Melvin, NASA's associate administrator for Education, and John Grunsfeld, NASA's associate administrator for Science.
The West Lobby of NASA Headquarters also will be available as a warming center during daylight hours Monday.
For information about NASA and agency programs, visit: http://www.nasa.gov