NASA Opens Accreditation to Social Media for Spacex Launch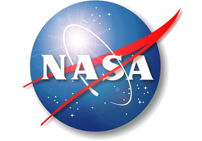 WASHINGTON — NASA is inviting social media users to apply for credentials for the Oct. 7 launch of the first contracted cargo resupply flight to the International Space Station under NASA's Commercial Resupply Services contract.
The SpaceX Falcon 9 rocket is targeted to liftoff at 8:34 p.m. EDT from Space Launch Complex 40 at Cape Canaveral Air Force Station in Florida. A back up launch opportunity is available on Oct. 8.
Social media users selected to attend the SpaceX launch will be given the same access as journalists in an effort to align the access and experience of social media representatives with those of traditional media.
"We look at this as a natural extension and an evolution of the NASA Social concept," said Bob Jacobs, deputy associate administrator for the agency's Office of Communications. "Just as radio, television, and other media expanded the definition of 'the press,' we're going to open our doors to influential and interested people who engage in social media activities and invite them to work alongside traditional media."
People who actively collect, report, analyze and disseminate news on social networking platforms are encouraged to apply for media credentials. There will be no special badge, tour or program for social media attendees. Selection is not random. Those chosen must prove through the registration process they meet specific engagement criteria.
Qualified attendees will have the same access to the event as news media and may view the launch, participate in media briefings, tours and other available opportunities. All social media accreditation applications will be considered on a case-by-case basis. A maximum of 50 participants will be chosen from online registrations.
NASA Social media accreditation for the SpaceX launch opens at 6 p.m. EDT Tuesday. International social media users without U.S. citizenship must apply for credentials to cover the prelaunch and launch activities by Wednesday, Sept 26. For U.S. social media, the deadline to apply is Wednesday, Oct. 3. For more information about NASA social media accreditation requirements and to register for the SpaceX launch, visit: http://www.nasa.gov/social
The highly successful and widely recognized NASA Social events will continue. Since 2009, NASA has hosted more than 40 events as a way to engage the social community in an open and lively conversation about various exploration projects and programs. The agency's social media efforts have been recognized as among the best in federal government. NASA recently has been soliciting questions from social media using the hashtag #askNASA.
"Earlier this year, the Fiscal Year 2013 budget news conference at Headquarters in Washington was the first time we invited social media participants to join reporters," added Jacobs. "After expressing initial concerns, we believe traditional media were pleased with the outcome. We look forward to evaluating how everyone works together this time."
For a comprehensive list of NASA social media websites, visit: http://www.nasa.gov/connect
For more information about SpaceX or the Dragon spacecraft, visit: http://www.spacex.com
For more information about the International Space Station, visit: http://www.nasa.gov/station